Evans is known throughout Texas and the Southeast U.S. for his experience in business development, M&A and financial management.
Engineering and consulting firm WSB announced today that Stroud Evans has joined the organization as their vice president of strategic growth. In this newly created role, Evans will lead WSB's growth efforts from the firm's Austin, Texas office.
Evans brings over 30 years of successful performance as a versatile executive delivering multi-disciplinary professional services in the Architecture, Engineering and Construction (AEC) industry. He will work closely with WSB's senior leadership on long-range goals, expansion strategies, operations plans and policies and will align company resources throughout the firm's 15 offices.
"Stroud is an exceptional talent with an extensive network that will support our growth and operations throughout the U.S.," said Bret Weiss, WSB's president and CEO. "For over 25 years, WSB has worked to support the government, commercial and energy markets. We have expanded our teams, services, and geographic reach to match market demands. As a strategic hire, Stroud's expertise and experience will help us meet the needs of our clients and maximize market growth."
Throughout his career, he has developed and executed organic and acquisition growth strategies, while maintaining focus on client needs and employee engagement.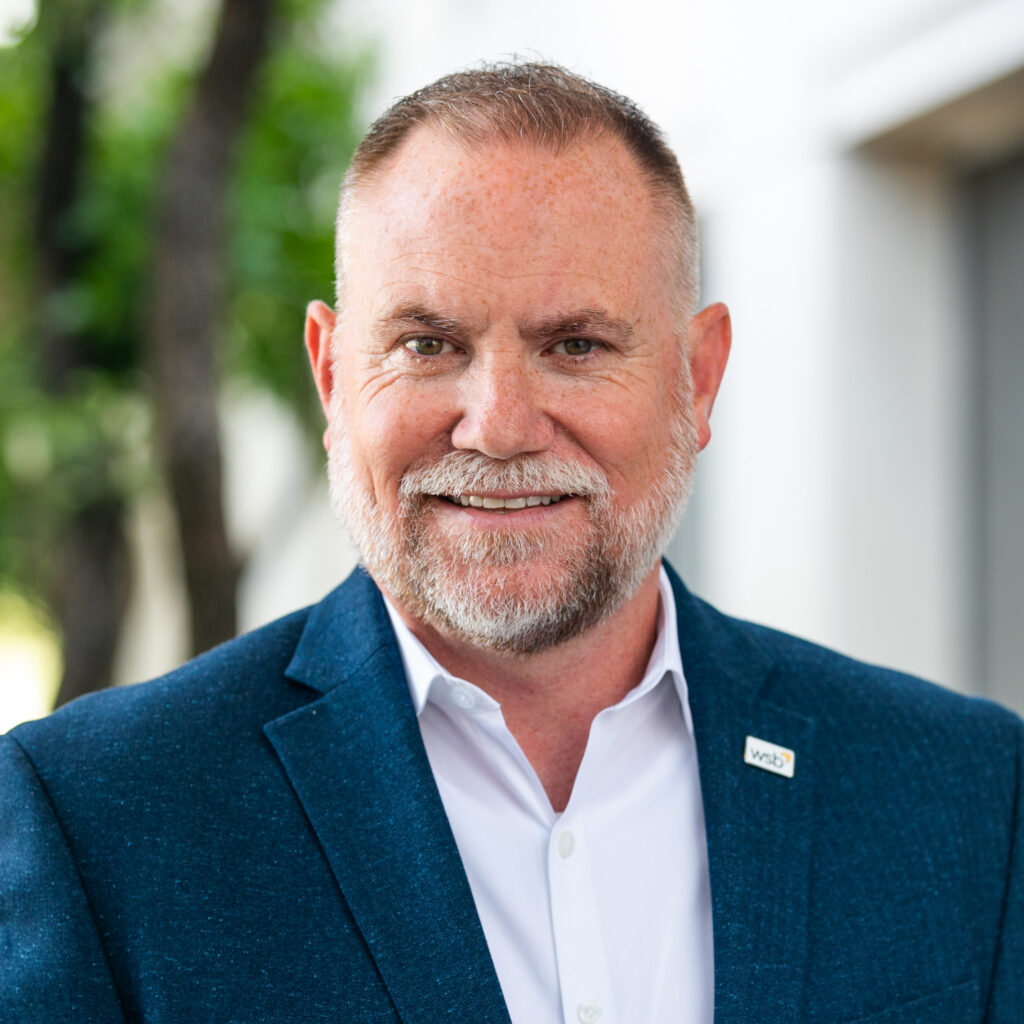 "I'm thrilled to be joining WSB at such a pivotal point in their growth story," said Evans. "WSB is a fast-growing firm committed to advancing the AEC industry and I welcome the opportunity to play a role in shaping market strategies and supporting operations."
WSB entered the Texas market in 2017. The firm has made two key acquisitions in the Texas marketplace over the past three years, first acquiring Austin-based Rogers Design Services (RDS) in 2018, followed by Houston-based Nathelyne A. Kennedy & Associates, in (NAK) in 2019. WSB has established brick-and-mortar office locations in Austin, Dallas and Houston, but provides engineering, planning, environmental and construction services throughout the state to the public and private sector. Recently, WSB delivered the final design for Williamson County's Ronald Reagan Intersections Improvement Project near Sun City, and the final design for the expansion of RM 967 in Hays County.