Lindquist joins WSB after nearly 20 years with the city of Rosemount
Engineering and consulting firm WSB announced today that Kim Lindquist has joined the organization as their director of community planning and economic development. Lindquist joins the firm's Golden Valley office where she will lead WSB's community planning and economic development efforts and client activities.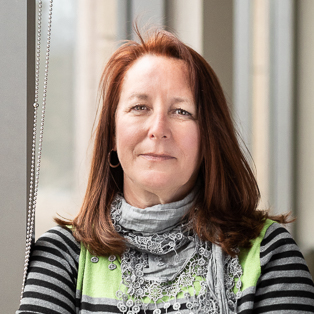 Lindquist brings over 30 years of planning and economic development experience to the position. She has held positions in several communities throughout the Twin Cities metro including Rosemount, Cottage Grove, Minnetonka and Mounds View.
"Kim is a well-known industry veteran whose experience and knowledge will be a benefit to our staff and clients," said Monica Heil, vice president of municipal services at WSB. "Kim's forward-thinking approach to land use planning and development, coupled with her sound understanding of zoning requirements will support WSB's project delivery throughout many service areas."
Most recently, Lindquist was the department director for the community development department at the city of Rosemount for over 17 years. Her role was responsible for the operations of the department, long-range planning, economic development, building permit inspections, Fire Marshal activities, code enforcement and GIS functions.
"I've always thrived in mission-driven organizations that support our communities," said Lindquist. "I've had the opportunity to work with WSB several times throughout my career and I'm thrilled to join a team that is committed to actionable, realistic and unique solutions that achieve our client's visions."
WSB's community planning and economic development services include comprehensive planning, zoning ordinance and development codes, economic development, capital improvement planning, small area plans, planning and zoning administration and code enforcement.