Oswald joins WSB with over 20 years of large-scale boundary experience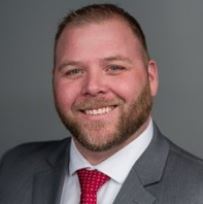 Engineering and consulting firm WSB announced today that Brad Oswald has been hired as the director of survey operations in Denver, Colo. This is a new role that will focus on growing WSB's surveying offerings in the Colorado and Texas markets.
In this role, Brad will diversify WSB's fast-growing survey service. Oswald brings over 20 years of experience of leading large-scale boundary surveys throughout the U.S.
"The bread and butter of WSB's survey expertise has largely been construction related," said Kyle Klasen, director of survey at WSB. "Brad's large-scale boundary expertise will complement the services we already provide and will give us boots on the ground in Colorado."
Most recently, Oswald was with SAM Companies, a geospatial solutions and construction services company where he acted as the Denver operations manager. His expertise includes business development, field management and project delivery. Oswald is a Licensed Professional Land Surveyor in 16 states.
"WSB's survey services are well-known in the Midwest and I'm looking forward to delivering the same high-quality, data-driven survey projects for our clients in the Colorado and Texas markets," said Oswald. "I'm thrilled to join a fast-growing team that is committed to innovation, best-practices and is not afraid of trying something new."
WSB's survey services include design, boundary, right-of-way, 3D laser scanning, asset management, construction and contractor staking and environmental compliance services for clients in the government, energy and commercial markets.