As director, Beladi will lead, manage and grow WSB's renewable energy market and team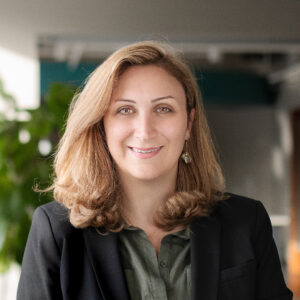 Engineering and consulting firm WSB announced today that Behnaz Beladi has joined the organization as their director of renewable energy. Beladi joins the firm's Minneapolis office where she will lead WSB's renewable energy efforts and solutions.
As director of renewable energy, Beladi will manage the multi-disciplinary renewable energy team in project and program operations. Beladi will also guide market strategy and oversight to ensure compliance and preparedness in growth regions. The addition of this new role will strengthen the firm's renewable energy services and cultivate a team that is proactive with client management, client retention and opportunity development. Beladi brings vast industry knowledge and technical expertise to the fast-growing firm.
"As companies and communities around the world strive toward reducing cost and risk, meeting evolving customer and other stakeholder demand, advancing NetZero goals, renewable energy and the infrastructure that supports it will become vital in preparing for the future," said Amy Fredregill, senior director of sustainability at WSB. "The expertise that Behnaz brings to WSB will only enhance our growth in the renewable energy market. Her comprehensive experience with solar and wind energy and knowledge of local, state and federal environmental policies and the market overall will be an asset for both our staff and clients."
Beladi was most recently the vice president of engineering at Apadana, a Minneapolis-based a full-service solar engineering, procurement, and construction (EPC) firm for commercial, residential, agricultural, non-profit, and utility-scale solar energy customers. Beladi is an accomplished academic, with a PhD of Mechanical Engineering from the Technical University of Vienna, and an associate of the North American Board of Certified Energy Practitioners (NABCEP). Previously, she served on the board of the Minnesota Solar Energy Industries Association, advocating for policy and regulatory initiative's that strengthen the industry.
"WSB's commitment to cutting-edge technology, combined with their deep understanding of our community's infrastructure needs has allowed them to deliver many large-scale solar and wind projects in recent years," said Beladi. "I'm thrilled to have the opportunity to lead this important work and to shape the future of energy with such a talented team and next-generation tools."
As director for the firm's renewable energy team, Beladi joins a dynamic team with collective expertise delivering innovative energy solutions for the firm's clients.