As vice president, Kaiyala will work across divisions and regions to support the firm's growing project controls team and digital delivery efforts.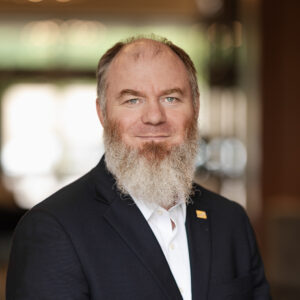 Engineering and consulting firm WSB announced today that Andy Kaiyala has joined the organization as their vice president of construction technology and controls. Kaiyala will oversee WSB's project controls team and will support the firm's advancement of digital delivery in the contractor market across regions and divisions.
The role was developed in response to the growing availability of project delivery methods, including Construction Manager/General Contractor (CMGC) and progressive design build.
"The entire AEC Industry is recognizing the value of a more transparent process that is being driven by digital delivery," said Jon Chiglo, chief operating officer at WSB. "With Andy's expertise, WSB will guide our clients through a process that mitigates risk and reduces conflict for all stakeholders throughout the project."
Kaiyala was most recently with The Lane Construction Corporation, a construction engineering company specializing in large, complex civil infrastructure, where he served as the vice president of bid development. In this role, he oversaw bid development from coast to coast. Throughout his 20+ year career, Kaiyala has gained insight from working for contractors, managed field operations, oversaw contract negotiations and led client engagement.
"WSB is uniquely committed to advancing innovation while understanding that a highly skilled, qualified individual is still needed to properly employ technology," said Kaiyala. "The beauty of digital delivery is that it's inherently transparent. The momentum in our industry will continue to advance and will result in many benefits for contractors, owners and engineers.
Kaiyala will support WSB's construction division that offers many services including design-build, alternative project delivery, contractor modeling, pavement management and surveying.