The design and consulting firm's North Dakota expansion is part of their strategic growth plans.
May 3, 2023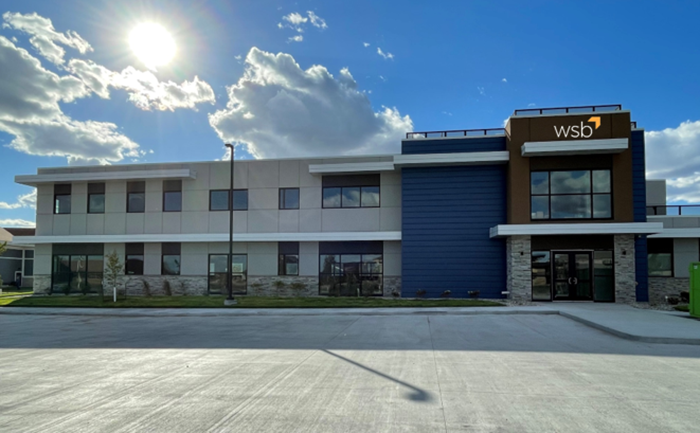 WSB, a design and consulting firm, announced today that they have expanded their Fargo office to the TAB 42 professional office building on 4207 28th Avenue South. The 4,500-square-foot expansion represents a continuation of WSB's geographic growth strategy.
"We're proud to invest in the areas where we live and work," said Travis Wieber, WSB's vice president of transportation. "We're looking forward to bringing the full range of WSB's expertise to the area. As a full-service design and consulting firm, we're capitalizing on our local leadership, investing in technology to create efficiencies, and changing the way our industry develops infrastructure projects through digital delivery."
WSB, which provides engineering, community planning, environmental and construction services to the public and private sector, established a Fargo presence in 2017, their second WSB location in North Dakota. WSB first entered the North Dakota market in 2014 with the opening of their Bismarck office.
The Fargo area market has experienced steady growth with increasing infrastructure needs. Expanding the firm's local presence will allow them to better serve the area through innovation, expertise and advanced technologies.
"WSB has deep roots in Minnesota and looks forward to expanding Fargo," said Jessica Karls, WSB's director of transportation design. "We have strong relationships with partners and clients in Fargo and throughout North Dakota. We look forward to bringing innovative, comprehensive solutions to the clients we serve."
WSB's Fargo office expansion represents an investment in the region, as well as with local clients and partners. The Fargo office will support full-service infrastructure needs throughout the government, energy and commercial markets.