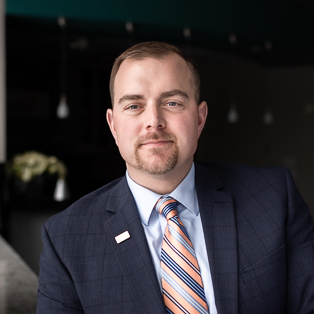 Chris Petree, WSB's Director of Operations, was awarded the Hugo G. Erickson Award from the American Public Works Association – Minnesota Chapter (APWA-MN) on November 18, 2021, at the organization's Annual Fall Conference.
The Hugo G. Erickson Award is presented to an individual who has provided years of superior service to the chapter, as well as assisted in furthering the chapter's successful operation and goals. Petree has been involved in APWA-MN since 2000 and has served on many committees throughout his tenure, most notably serving as APWA-MN Chapter President in 2017. He is also the current Chapter Delegate.  
In addition to this recent achievement, Petree is also the 2021 recipient of the American Public Works Association National Harry S. Swearingen Award for Outstanding Chapter Achievement and Excellence in Chapter service.
"I am honored and humbled by such a prestigious honor," said Petree. "APWA-MN has played a vital role in shaping my career and I am so proud to be part of an organization committed to the public works profession. To be recognized by my peers and colleagues is truly special and I'm grateful that I serve alongside some of our industry's best and brightest."