Nam will expand the use of artificial intelligence within the traffic analysis industry for the firm.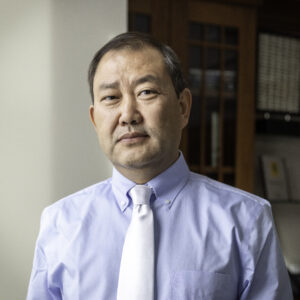 Engineering and consulting firm WSB announced today that Do Nam has been promoted to director of traffic modeling and technology. As director, Nam will lead and grow the new traffic modeling team by providing services to government clients. Nam joined WSB in 2018, and in his time with the firm has driven the use of artificial intelligence for traffic analysis.
"WSB is on the cutting edge when it comes to developing traffic models that simulate the flow of traffic under different staging scenarios," said Nam. "These models are being used to determine if there are improvements that need to be made on any surrounding routes to allow for better operations throughout construction. I am excited to continue to work alongside an amazing team in my new role, bringing value to our clients and partners, and helping ensure WSB continues to lead and innovate in our industry."
In his new role, Nam will focus on expanding the possibilities of artificial intelligence within the industry of traffic analysis. He will oversee his team and help direct and enhance client technological experiences.
"Do is extremely gifted at modeling traffic patterns. He has successfully managed over 30 major transportation and research projects, utilizing traditional macroscopic travel demand forecasting modeling, and state-of-the-art microscopic traffic simulation modeling techniques," said Travis Wieber, WSB's vice president of transportation. "Beyond his technical skills and ability, he is a true leader. This promotion is well-deserved."
WSB's transportation division supports clients in the government, energy and commercial markets to shape the infrastructure in our communities. WSB's transportation services include bridge and structure design, intelligent transportation systems, traffic engineering, transportation planning, roadway design, right-of-way services and transit planning.