By Bridget Rathsack, Program Manager and Eric Zweber, Sr Project Manager, WSB
The Infrastructure Investment and Jobs Act is opening opportunities for states, local government, school districts, and tribal communities across the U.S. to expand electric vehicle (EV) fleets and related infrastructure. Included in the $1.2 trillion bipartisan funding package is more than $7.5 billion to help accelerate the adoption of EVs and associated charging infrastructure. As part of this funding, states are each receiving tens of millions in funding through the National Electric Vehicle Infrastructure Formula Program. There is also funding earmarked for charging and refueling infrastructure grants, which go through the U. S. Department of Transportation to state and local governments, as well as metropolitan planning organizations to help fund alternative fuel corridors. Furthermore, some funding is earmarked specifically for competitive grants that will support innovative approaches that expand charging infrastructure in rural and low-income communities and corridors.
So, what exactly does the Infrastructure Law mean for EV infrastructure, and how can communities take advantage of this historic funding investment? Here are a few thoughts.
Make a Plan
Many communities are unsure what model will work best for their needs. There is not a one-size-fits-all model, and leaders should ask questions like these below to make a plan that works best to meet their unique needs:
Does it make sense to take on an ownership model where the community owns the EV charging stations and related infrastructure while assuming responsibility for the long-term operations and maintenance?
Will it make sense to own and then lease EV infrastructure, recovering fees through a third-party vendor?
Should our city plan to let a third-party install and manage EV infrastructure completely? How can we meet the needs of all of our residents, including those that don't live near highways or shopping hubs, or those living in multi-family complexes, etc.?
How can transportation electrification help advance economic development and meet climate goals?
Having a strategy is critical if communities want to be ready to tap into grant and funding opportunities for charging infrastructure when they become available later this year. Looking to, and updating, a community's comprehensive plan can help to navigate and plan for the future of EV's. It will also position a community to successfully submit a competitive grant application to fund their plan.
Vehicle Purchasing and Fleets
Just as the Infrastructure Bill is expanding access to EV charging infrastructure, it also will help fund EV purchases for communities and school districts. Specifically, there is $5 billion in funding for school districts that want to upgrade their school buses to clean or zero-emission models.
But whether looking to update city vehicles, public buses, or school buses, it's important for leaders to understand how EVs can benefit them and build a plan that meets their needs. Questions to ask when thinking about updating to electric fleets include:
Are the vehicles in need of upgrades? Are they in an urban or rural community? How far does a vehicle travel on average per day?
Is our community in a hot or cold weather climate which may mean fewer efficiencies in extreme weather? How can we begin with a pilot project so that we can learn how the vehicles meet our needs and build capacity for EVs in our organization?
What kind of grant should we pursue – charging infrastructure and/or fleet updates? What is our plan to phase out the work as these grants are released? Do we have internal staff to do this or do we need additional help?
There are many ways to update EV fleets and charging infrastructure that will significantly benefit communities and the environment but ensuring the investment fits with the needs of the school district or community is important.
How WSB Can Help
The Infrastructure Investments and Jobs Act is a massive funding package that provides meaningful opportunities to accelerate EV fleet and infrastructure adoption, reduce emissions, and meet the needs of communities. Here are some of the ways WSB can help leaders navigate and tap into accelerating EV fleet and infrastructure adoption:
Updating comprehensive plans to plan for EV infrastructure adoption.
Strategizing and helping create an ownership model for a community's EV charging infrastructure.
Engineering and public works services to help design and plan for EV charging stations.
Navigating regulations and zoning requirements.
Helping prepare for, and assisting with, grant applications for EV-related projects.
Nesting your EV work in your broader sustainability, resiliency, and climate goals.
Designing spaces for EV charging infrastructure that meet accessibility requirements and work with landscape architecture, signage, etc.
If your community does not have the staff capacity or resources to manage EV infrastructure internally, WSB is available to discuss options and strategies. Residents, consumers, and businesses are demanding more sustainable transportation options including electric vehicles. Now is the time for communities to explore options, target historic funding investments, and advance their vision for the future.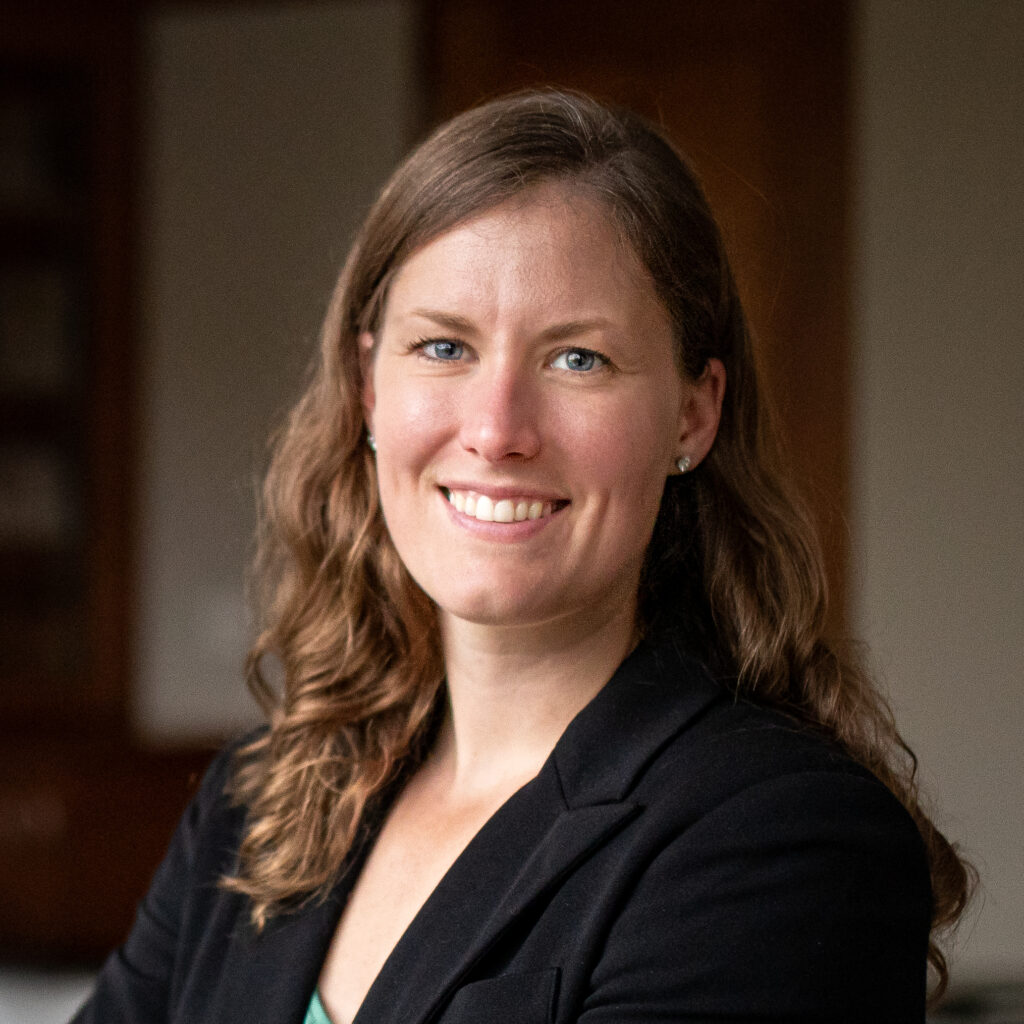 Bridget serves as the Sustainability Program Manager at WSB, helping propel sustainability projects and opportunities forward for our clients to reduce costs while meeting their community and stakeholder needs. She has led the Sustainability Growth Coalition at Environmental Initiative and served as chair of the St. Louis Park, MN Environment and Sustainability Commission, moving forward progress on climate and energy, while engaging community members and business leaders.
[email protected] | 920.202.0234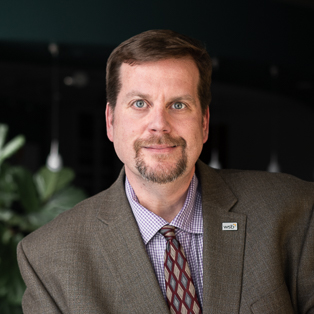 Eric has over 20 years experience with community planning, renewable energy, and sustainability projects. He has worked cooperatively with a number renewable energies developers to develop both solar and wind resources and is a past board member of the Minnesota Solar Energy Industrial Association (MnSEIA). He has a passion for sustainable and resilient practices to address the needs of communities and larger public.
[email protected] | 612.581.0504