By Bart Fischer, Senior Public Administrator, WSB
As New Year's Day begins to fade and we launch full steam into 2020, I take the opportunity to reflect on my time as a City Administrator in cities both large and small as well as discuss with colleagues those things administrators & managers should be mindful of at the start of each year. The following are five areas of importance that municipal executives should consider.
Strategic & Comprehensive Plan
Most organizations have a strategic or comprehensive plan. These can be extensive and far reaching with a mission, values, goals, and implementation strategies set by the council, board, staff, and strategic stakeholders, or they can simply be a short list of priorities the council has established. If a community or organization does not have clear direction, the city administrator should first consider finding the best way to accomplish setting a clear direction. This is something that the Mayor of Oakdale and I made a priority, especially when new councilmembers and staff were introduced into the organization.
Once in place, it is the role of the administrator and manager to implement the plan. At the beginning of each year, one should consider how the plan for the previous year has gone, how and what the organization will need to implement the current year's plan and start looking toward the creation and implementation of next year's plan.
The beginning of each new year is an opportunity to reflect upon the past, evaluate the present, and prepare for the future.
New Councilmembers
The beginning of a new year often brings changes to the council and board. New members can feel excitement for their new role as well an overwhelming feeling of uncertainty. It is imperative that administrators and managers help guide and assist newly elected officials toward success in their new role. Remembering that this could mean different things to each person and building a relationship with individuals is the key to deciphering how best to connect and communicate with them.
Provide the opportunity for success by connecting with each individual and guiding them toward team, organizational, and personal achievement.
Budget Process
As with strategic planning, the beginning of the year is the time to start laying the groundwork for the next budget. Budgeting is truly a year-round process. Once the annual budget is adopted in December, there is a short break and the process begins again early in the year. Utilizing the strategic and comprehensive plans in planning and crafting the budget process for the year is imperative. These documents provide the priorities of the council and board, and identify investments being considered. During my time in Oakdale, the finance director and I would meet with each department head to strategize how best to incorporate the short-term needs of each department with the long-term goals of the council.
Ensure successful budget preparation by planning and crafting a framework for the process and incorporating strategic & comprehensive plans and goals.
Legislative Session & Priorities
With each new year comes a new Legislative Session and the opportunity for municipalities to advocate on behalf of priorities and projects of importance. Having a relationship and building a connection with the Senators and House Members that represent your area is vital. Being able to work with them toward the passage of those priorities and projects is essential. They want to work on behalf of their constituents, so help them by having a list of priorities ready that they will advocate for. Another valuable resource in this area is the League of Minnesota Cities (LMC). Work with the LMC on your list and how to advocate with your Legislators. Throughout my career, I have been part of the LMC's policy committee process. Consider taking advantage of this opportunity to have a voice in the legislative process for city issues.
Having a relationship and connection with your state elected officials, the LMC, and a list of priorities ready for them to advocate on your behalf is an important piece of the annual thought process for an administrator and manager.
Relationships & Connections
At the beginning of each year, take stock of and lean into those connections and relationships that will be vital to the success of the organization and you as a professional. These might include connecting with county or surrounding municipal partners, key business or non-profit community contacts, state or federal elected officials, professional organizations such as the LMC, Association of Minnesota Counties, or the Minnesota City/County Managers Association. And do not forget your family, friends, and neighbors who are invaluable in keeping you grounded and connected. There have been many times when I have taken the opportunity to "bounce" thoughts and ideas off friends and neighbors to gather feedback even if they will not be the ones directly affected.
The value of connections and relationships at the professional and personal levels cannot be overstated. Be strategic about fostering these relationships now for a successful year.
Conclusion
Creating plans, budgets, legislative priorities, integrating new councilmembers, and leaning into relationships & connections is an ongoing process; however, taking the opportunity to focus on them at the beginning of each year is an important aspect of municipal leadership and management.
What kind of things do you find essential to focus on in the first quarter of the year? Comment below or message me to learn more about how WSB is helping communities achieve their vision and goals.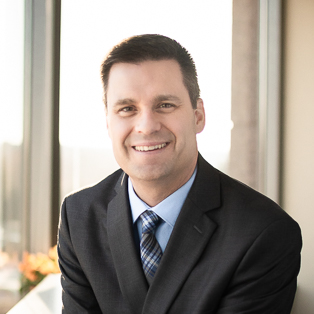 Bart has been a City Administrator/Manager in the public sector for over 16 years. He is a strategic leader known for relationship development and connecting people around common themes and goals. Bart's experience lies in leading and creating an organizational culture of collaboration where the whole becomes greater than the sum of its parts.