By Jason Amberg, Director of Landscape Architecture, WSB
Communities can better plan for their future by developing a system-wide comprehensive park, trail, and recreation master plan. Public engagement, intentional planning, and aligning needs with recreation trends are challenges communities may face when planning future park systems. Acknowledging these challenges is crucial for creating a successful park system plan that meets the needs of its users.
1. Establishes a long-range vision
Establishing a long-range plan helps ensure that resources are used effectively, and priorities are based on the greatest community benefit. Aligning the vision of a community to the system plan helps meet the needs of the public and establishes a clear plan of action.
2. Prioritization and budgeting for Comprehensive Improvement Plans (CIP)
Priorities are established through a park system planning process. From high-level budgets to determining a proposed timeline for implementation, developing priorities provides a better perspective of what is possible. As populations grow, the park system should develop and grow as well. Communities can make a strong impact when aligning their priorities and investments across the system.
3. Filling gaps and reducing redundancy
When preparing a system plan, analyzing the distribution of parks and bike/pedestrian connectivity is essential to gain a better understanding of existing gaps and overlaps. Changes can then be better implemented to serve residents that may be lacking proper access to recreation and reduces overlap where similar recreation opportunities exist. Analyzing the distribution and connectivity of parkland in a system develops opportunities for active and passive park options that can include unique playgrounds, courts, plazas, sports fields, picnic areas, overlooks, etc.
4. Community support
There are many ways to engage stakeholders, both in-person and virtually. Open houses, community events and online engagement methods create opportunities for public involvement. Not only does public engagement generate community support for funding, but it also provides relevant perspectives from the broader community to ensure the system plan accounts for diverse users, improves transparency and builds trust. Increased public engagement is leads to increased future community support. of community members.
5. Potential for and promotion of partnerships
System plans also identify private and public partnership opportunities. These partnerships may include school districts and private educational facilities, fitness centers, associations, townships, watershed districts, state agencies, and other municipalities. This collaborative effort helps communities build and deepen existing or new relationships.
6. Grant application tools
Many grant funding applications require a public engagement process and an adopted plan. From trails to park development, the system plan shares a clear vision and budget estimates that are based on public input. As public engagement becomes increasingly important, organizations are looking for park planners who connect with community members through a variety of methods. The system plan provides the necessary background information, community perspective, priorities, budgets, and exhibits necessary for grant funding applications.
7. Opportunities for future development
System plans may recommend communities set aside open space and preserve land to accommodate population and spatial growth of the area. Census data, demographics and regional trends all help determine the amount and type of land needed in the future. The system plan is meant to help cities work with developers as growth occurs to ensure future recreation needs are met.
8. Establish a plan for the park amenity life cycle
Park systems in many communities were established using a 'cookie-cutter' approach to park development. This occurred over a short period of time when development was booming through park dedication dollars. While recreation needs may have been met for several years, this approach led to many parks looking nearly identical. It also created the need for simultaneous rehabilitation requirements as many parks reach the end of their lifecycle at the same time. Establishing a strategy for completing upgrades that allow park spaces to be unique and complementary to one another will reduce the future likelihood that several parks require a full replacement simultaneously. This also allows cities to budget for replacement costs not funded by park dedication dollars.
9. Aligning investment with needs
Proactive consideration of recreation trends reduces the need for further investment in downward trending park features. Current and projected recreational trends should be considered before investing into rehabilitating existing park amenities. As demographics continue to evolve, the needs for park and recreation program offerings will change.
10. Physical and Mental Health Benefits
Parks, trails and natural open spaces provide residents with both physical and mental health benefits. Whether it is a walk on a trail, connecting with nature, playing outdoor sports, or interacting with play equipment, data indicates that recreation improves health, interaction with others, and enhances community pride.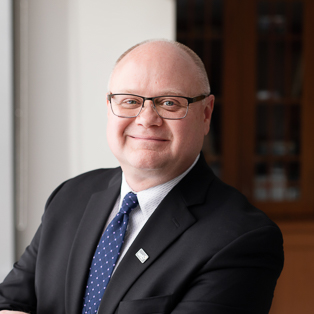 Jason is the Director of Landscape Architecture at WSB with more than 25 years of experience in public space planning and design. From small-scale neighborhood park improvements to comprehensive park and trail system plans, Jason has worked with park boards, municipalities, governing agencies and community residents.
Jason Amberg | [email protected] | 763.231.4841
This article originally appeared in the Greater MN Parks & Trails April Newsletter.