Bart Fischer, Senior Public Administrator, WSB and Gary Carlson, Intergovernmental Relations Director at the League of Minnesota Cities (LMC), unpack the issues communities should pay attention to post-legislative session and how to prepare for a potential special session.
BF: Thanks for joining me Gary for another legislative recap. As always, there were some predictable outcomes and other issues that created a wild ride this session. What were the top takeaways that communities should be paying attention to?
GC: The biggest question for everyone is whether there will be a special session. There were a lot of things left in limbo when the legislature adjourned. Many people, on both sides of the aisle, are wondering where we go from here.
BF: Yes, I've been checking every day to see whether or not a special session will be called. What bills did not pass that are making things feel unfinished?
GC: There are two big bills that were not passed: the Tax Bill and the Bonding Bill. More and more, you'll see that legislators are piling everything into these bills. To gain more support, they compress everything into a few bills, and if they don't have agreements, then everything dies. Much of what is traditionally in the Tax and Bonding Bills have direct impact on our communities.
BF: What are the impacts if a special session isn't called?
GC: Well, the Tax Bill generally contains local sales taxes, tax increment financing, lodging, entertainment taxes, etc. Without this passage, communities are kind of left hanging. An even bigger issue is that the Bonding Bill was never unveiled. Usually, committees would release a compilation of projects they want to include, but they never got that far.
The lack of a Tax Bill has a tremendous impact on the 15 cities that had local sales tax requests. In addition, it also impacts the 18 cities that received sales tax authority last year that have not yet conducted the referendum. Many of those projects have seen unexpectedly large construction cost increases due to rising labor costs and supply chain disruptions and those cost increases would have been partially addressed in the omnibus tax bill agreement that never made to a final vote.
BF: What did get accomplished this session?
GC: There were some pretty significant bills were passed including the Frontline Worker Pay Bill and the Unemployment Insurance Bill as well as the opioid settlement bill which will distribute $253 million to counties and many larger cities over the next 18 years. The state budget is in place and there is a surplus, so we're in good shape there. Unfortunately, there just wasn't a lot done that relates directly to cities and counties.
BF: Any advice for communities post-session?
GC: There is no time limit on when a special session can be called so be on the watch for it. There is still so much uncertainty. If a city or county has a project as part of the bonding request or local sales taxes, they should continue to push their legislators for a special session.
BF: Thank you, Gary. As always, I appreciate your expertise and the valuable insight you provide.
Still have more questions?  Connect with the League of Minnesota Cities Intergovernmental Relations staff.
Bart Fischer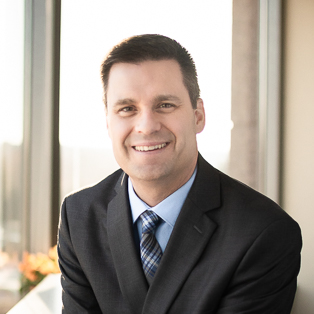 Bart Fischer has over two decades of experience in public administration. Throughout his tenure, he's worked in five Minnesota communities as the city or assistant city administrator. Bart joined our firm in 2019 as a senior public administrator and focuses on lending his public service expertise to our clients.
Gary Carlson

Gary Carlson has 37 years of experience in government affairs. As the Intergovernmental Relations Director at the League of Minnesota Cities, Gary leads the League's legislative efforts that matter to cities including aid to cities, economic development, employment and human resources, pensions and retirement, public finance, taxes, tax increment financing (TIF) and workers' compensation.