COLLABORATING TO SUPPORT THE NEXT BIG ECONOMIC DRIVER.
By Kim Lindquist, Director of Community Planning & Economic Development and Jim Gromberg, Economic Development Coordinator, WSB
Partnership is critical to successful economic development. Whether it's working with cities, counties, private utility companies, developers or other private and public sector stakeholders, finding ways to share information, resources, collaborate and unite around a project ensures communities are ready and able to fully capitalize on development opportunities.
THE BENEFITS OF BUSINESS ATTRACTION
Over the past decade, we've seen more economic development projects target Minnesota communities, but turnaround time from the request for information (RFI) to final selection of a site often means stakeholders must be prepared to respond quickly. These projects can bring in new goodpaying jobs, improved quality of life for residents, a larger tax base and numerous other amenities and benefits, making them attractive to community members and local leaders alike. But without full stakeholder engagement in economic development planning, communities may miss their opportunity to secure an advantageous project.
BUILDING THE RIGHT TEAM
A great example of the power of partnerships in economic development is a major data center that was pursued by the city of Lino Lakes, MN. When the RFI was released, local leaders were interested in securing the project to grow jobs, tax revenue and opportunities for their residents. However, the information needed for the RFI was not easily accessible or in one place – and the turnaround time was tight. WSB joined in the effort, tapping into our relationships with partners that included city officials, Greater MSP, Anoka County and Great River Energy to compile the required data.
While the city ultimately lost out on the project, that doesn't mean it was a failure. Instead, thanks to our collaborative efforts, there is now a site in Lino Lakes that is shovel ready, and the city can explore and pursue additional projects. Furthermore, building and maintaining these partnerships for potential projects down the road can have a huge impact on a community securing the right economic development opportunity when it arises.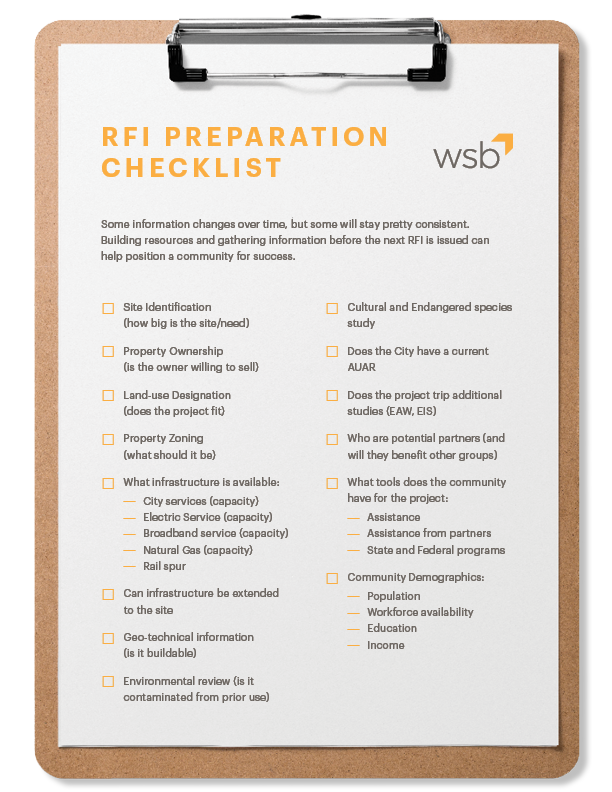 MEETING THE NEEDS OF A COMMUNITY
Also important to consider, is that even if a project sounds good on paper, if it doesn't meet the needs of the community, then it's of little value. Diverse viewpoints and organizations bring a variety of perspectives to the table, which is key to ensuring maximum gain from a project as well as public support. Whether it's repurposing a building or piece of land, constructing new housing to meet growing demand or restructuring zoning ordinances to attract significant investment, the bigger and more complex the project, the more nuances there are to consider. More collaboration can foster positive public opinion, better anticipate and overcome obstacles, correctly identify the needs of the community and secure the best possible outcome to promote growth and prosperity.
From strategic planning to final implementation, collaboration is key to the success of any economic development initiative. Our goal in every economic development project at WSB is to make the process seamless for our external and internal partners. We build and nurture meaningful relationships that benefit communities and people across Minnesota, Texas, Colorado, Arkansas and North Dakota, and it's rewarding to see those efforts come together through the power of partnerships.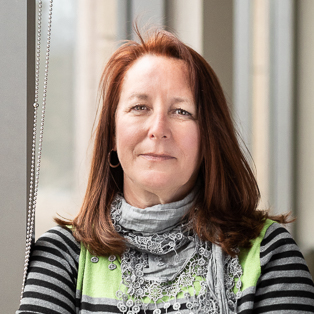 Kim is a planning professional with over 30 years of experience overseeing a variety of complex planning projects. Kim worked in high growth communities working with developers and the public on entitlements for residential development and business attraction to the city.
[email protected] | 763.287.8303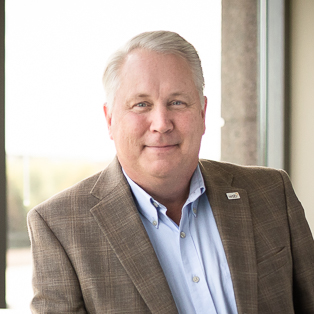 Jim has over 25 years of experience in economic development, including both redevelopment and greenfield development projects. Most recently, Jim was the State of Minnesota's Business Development Representative for the Twin Cities metro area, responsible for attracting new businesses to the State and assisting businesses in expanding their current locations.
[email protected] | 763.762.2846