By DJ Sosa, Sr Project Manager, WSB
During long winter months, managing and improving infrastructure that is affected by snowfall becomes a top priority. Snow, combined with wind, creates dangerous conditions. Meteorologists have a system that predicts snowfall events and wind patterns, but many people don't know the science behind snowdrift prevention. To help prevent dangerous driving conditions, engineers model and analyze snow drifts on roadways to determine how they're impacted by winter weather. Today, snow drift challenges are solved by combining snow drift models with historical data to pin-point snow drift spots and create a more focused solution to mitigate the drift problem.
The benefits of a well-designed ditch
The width and depth of a ditch that borders a roadway can work to a commuter's advantage and can reduce agency owners' snowplow maintenance. Well-designed ditches prevent snow from blowing onto a roadway. Historical data and snow drift models help to determine the proper location and size of a ditch. Ditches are designed best when existing topography and right-of-way are both considered to create a well-balanced solution.
Living and structural snow fences
Snow fences became a leading solution to combating snowdrifts and keeping roads open after record snowfall and disastrous blizzards pounded the Midwest in the 1990s. Since then, roads that were often closed due to impassable snowdrifts are now kept open with a little help from nature and modern materials.
There are two types of snow fences – living and structural.  A living snow fence is a group of trees or bushes planted strategically to catch drifting snow. The line of trees or shrubs prevents the snow from reaching sections of roads that tend to become blocked during or after storms, creating an effective barrier and increasing driver safety.
When living snow fences aren't suited for a site, a structural snow fence is another option to consider. This is the preferred method when soil is too compacted, or the area doesn't allow for shrubbery or trees due to maintenance complications.
The diagram below shows how a snow fence prevents snow from drifting.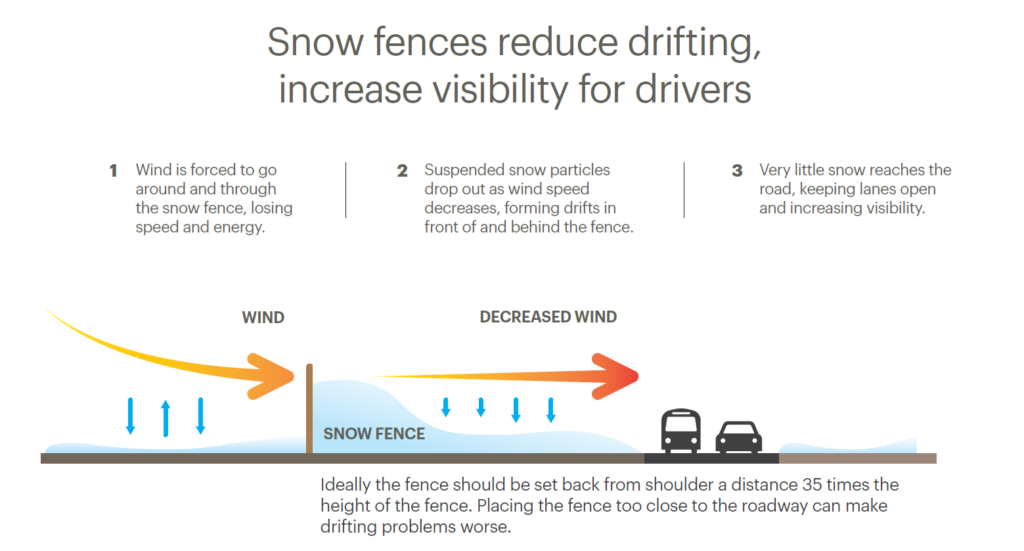 Engineers automatically design roads for drainage, but snow should receive the same attention – particularly in states that experience winter weather for half the year. As you navigate your way through winter driving conditions, take notice of what surrounds you. The line of trees or the ditch next to you may just be helping keep the roadway clear.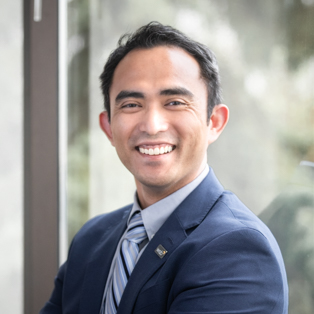 DJ has been a quality manager and a senior project manager in transportation, both in preliminary and final design, for over 14 years. Prior to joining WSB, DJ was a design engineer and project manager for the Minnesota Department of Transportation (MnDOT) and has managed or been part of a wide range of designbid- build transportation projects.
[email protected] | 763.762.2817