June 12, 2023
By Amy Fredregill, Sr Director of Sustainability and Shannon McGrath, Director of Asset Management Planning, WSB
In an era of increasing climate volatility and the looming threat of natural disasters, safeguarding our infrastructure is paramount for communities. Recognizing this urgent need, the U.S. Department of Transportation's Federal Highway Administration (FHWA) has unveiled one of the latest grant opportunities under the Infrastructure Investment and Jobs Act (IIJA). The Promoting Resilient Operations for Transformative, Efficient, and Cost-Saving Transportation (PROTECT) grant program aims to protect roads, bridges, ports, passenger rail, and pedestrian facilities from the damaging impacts of storms and other natural disasters. By supporting projects involving the hardening, raising, or relocation of roads and bridges, these grants empower communities to fortify their vital assets against future climate-related disasters.
PROTECT Grant Specifics
The PROTECT program aims to enhance the resilience of the country's surface transportation system against climate change impacts. It provides up to $848 million in discretionary grant funding for projects that reduce long-term costs, prioritizes risk reduction through nature-based solutions, and improve equity by addressing the needs of disadvantaged communities. Applications are open until August 18, 2023, and grant recipients at all levels of government are encouraged to apply; this deadline will come up quickly so interested communities are encouraged to start conversations about this important program. The program will contribute to job creation, improve safety, and ensure infrastructure is built to withstand extreme weather events.
Many municipalities have ongoing initiatives that lack adequate financial resources to realize their vision entirely. With the PROTECT grants, communities can access additional funding to accelerate the completion of critical projects. This funding may also be used for planning efforts or implementation of technology.
The Importance of Utilizing Grants
The importance of grants in infrastructure development cannot be overstated. They provide an invaluable lifeline, enabling municipalities to undertake essential projects. By leveraging funding, cities can address pressing infrastructure needs, enhance safety measures, improve operational efficiency, reduce their climate impact and minimize disruptions, all while simultaneously advancing related goals in a community's Comprehensive Plan like economic development and public health. Grants empower communities to adopt a proactive approach, ensuring they stay ahead of potential challenges.
WSB: Your Dedicated Partner in Grant Application
WSB understands the significance of securing resources to build a resilient infrastructure. With extensive experience, WSB guides municipalities through the intricacies of grant applications, ensuring proposals align with the program requirements and stand out in a competitive landscape. WSB recognizes that grant writing demands an investment of time and resources and is here to assist municipalities in unlocking the funding necessary to protect their transportation infrastructure, enhance community safety, and foster sustainable development.
Amy has nearly 25 years of experience across many industries, particularly energy and agriculture, in the public, private and nonprofit sectors. This experience has provided Amy with a broad background that enables her to meet community and business needs based on the business case for sustainability. By working across interesting systems to simultaneously advance environmental, economic and social goals, she is able to uncover creative solutions.
[email protected] | 612.965.1489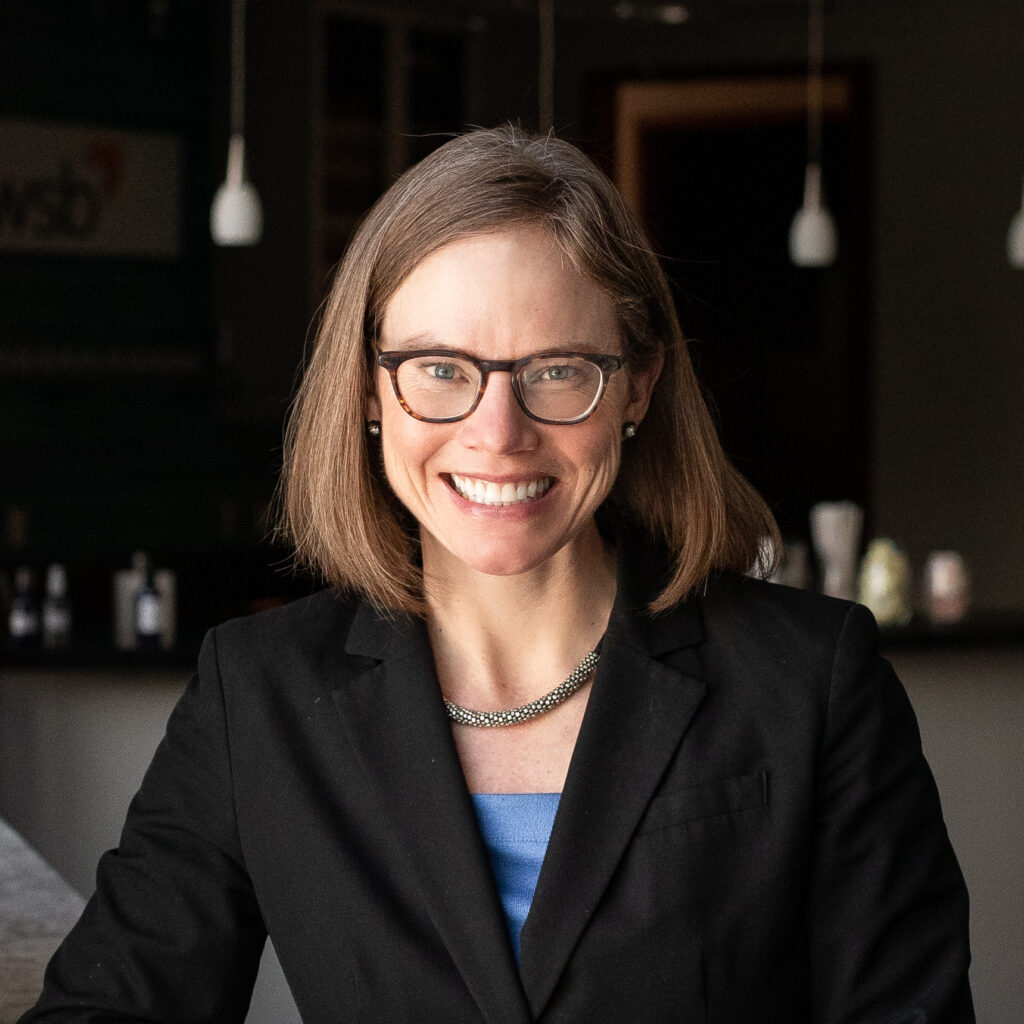 Shannon has spent over a decade advancing asset management at local, state, and national levels by serving on asset management committees, advisory panels, and project management teams. While working at MnDOT, Shannon directed the agency-wide asset management planning including projects, research, policy, innovation, strategic planning, and implementation in collaboration with internal and external stakeholders.
[email protected] | 651.492.9291