By Nick Rodgers, Coastal Geomorphologist, WSB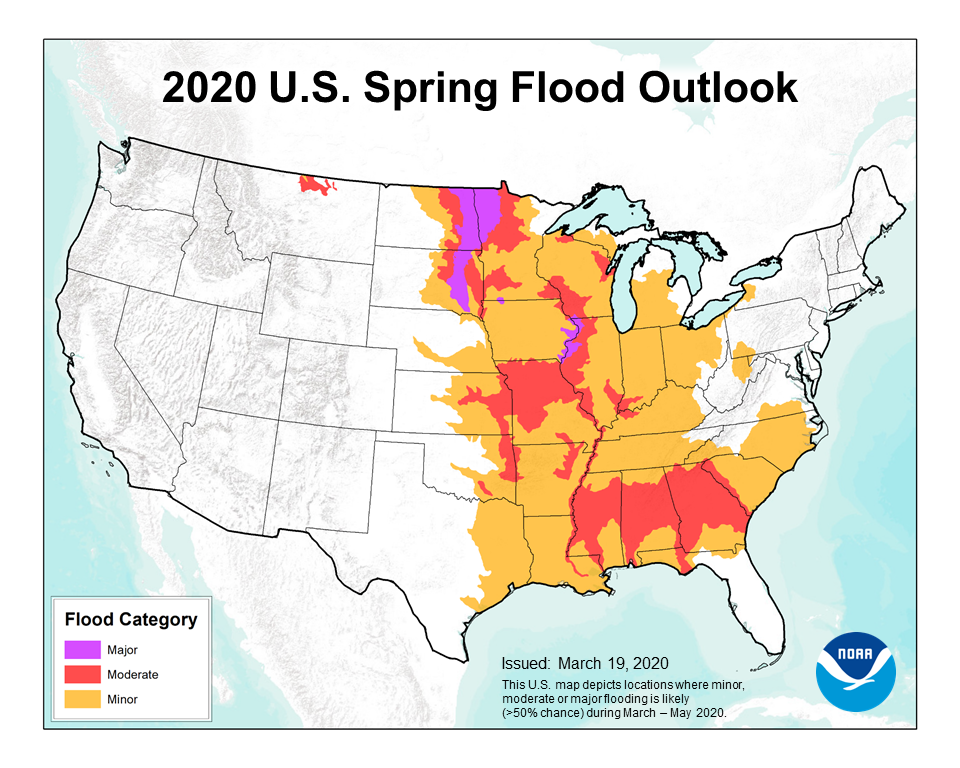 2019 marked the wettest spring on record in the U.S. and with it came extensive flooding, affecting millions of Americans. The National Weather Service just released its 2020 spring flood outlook, predicting that flooding will be above average again. Minor flooding is expected in the spring, but recent warm winters have increased flooding by saturating soils before spring rains arrive. Like 2019, this spring is forecasted to bring above normal precipitation.
Large scale flooding damages infrastructure and displaces people from their homes. The 2019 floods caused millions of acres of farmland to go unused and transported the farms' fertilizer to the Gulf of Mexico, creating a massive "dead zone" where fish cannot survive. Flooding can cause a "natural hazard cascade" where one disaster leads to more including erosion, landslides, and chemical contamination. The total cost of 2019 flooding is estimated to be $6.2 billion.
Our team at WSB recently developed a flood model to predict flood extent and help asset managers reduce damage to infrastructure. In general, these models can be used to assess risk for specific pieces of infrastructure, individual cities, or entire states. With this new flood model, we help asset managers determine risk by first predicting where flooding is most likely to occur. This information allows us to work with stakeholders to decide which assets are most vital. The process informs asset managers which critical assets are most likely to experience flooding and where flood risk is highest. Asset managers use limited resources to fight a seemingly unlimited amount of water. A strong understanding of risk is vital when deciding how to use limited resources for the next historic flood event. Although we cannot control the warm winters and wet springs that face us, we can control how we respond and prepare.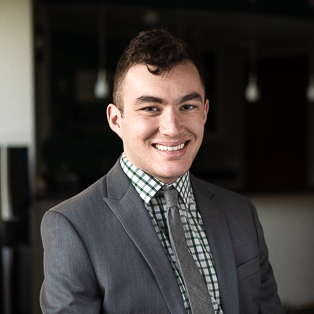 Nick is an environmental consultant with one year of project experience specializing in geohazard risk assessments, geomorphology, and GIS analysis. His technical skills include developing GIS models for geohazards, client consultation on how geohazards affect public and private assets, data visualization, and expertise in coastal and fluvial geomorphology. His non-technical skills include public speaking, developing client relationships, and project scoping. Most recently, Nick designed a new GIS flood risk model that estimates risk for large areas with minimal data input.