By Christopher Kester, Sr Estimator, WSB
A constructability review is a useful project management tool that allows a client to "think like a contractor" throughout the design phase of a project. Looking at the buildability of a project, problem-solving cost, and risk in design has numerous benefits, providing clarity for both owners and contractors.
It is especially valuable to projects that have a higher degree of variability, whether in scope, size, location, subsurface conditions, schedule, or material shortages. Reviews consider the unique variables of every project and help better inform an owner of cost and risk, giving them the tools to make the best decisions possible for their individual needs.
Why include constructability review in your project planning? Here are five reasons why it adds value.
Greater Accuracy in Estimating Cost
It's no mystery to anyone in the construction industry that right now costs are volatile. Whether it's the price of oil, materials, or supply chain woes, estimating cost as accurately as possible and finding cost savings is critical.
Average prices are often used in our industry to estimate the cost of a project, but these baseline costs are relied upon too often – creating greater risk and opportunities for sizable miscalculation. Just think about the cost of materials and labor in 2021 for a project, and how much those costs have jumped in just one calendar year. Using data that could be as much as 15 months old, in a volatile market, and the significant variability of costs depending on the uniqueness of a project, shows the value of a constructability review and how it goes hand-in-hand with cost estimation.
Mitigating Risk
A constructability review provides value throughout the project's design iterations from initial concept to final design. Every project involves risk, but the proper feedback during a constructability review can provide information to help the owner/designer better define scope and adjust their design plans and specifications as needed before the bidding process even begins. This allows contractors to better understand what to bid and how they will get paid, reducing their risk.
For example, think about how a contractor might approach a bid for a street reconstruction with no geotechnical report, and therefore not know the subbase conditions or how much pavement and base will need to be removed. That is a risk to the contractor, so they may bid higher to cover that risk. There is also a risk that unsuitable material is found once construction begins, which will increase the price of the work and potentially the schedule of the project. Understand, the contract documents how a contractor gets paid, and any uncertainty will increase pricing.
Mitigating risks should not be seen only as a means to reduce threats, but also as a way to identify opportunities to create positive outcomes. It is essential to analyze and monitor identified risks that could both positively or negatively impact the overall outcome of project. This aspect of a constructability review helps with building a mature risk register and determining evaluation practices to identify threats and opportunities appropriately.
Measure the Risk
Some risks cannot be mitigated or avoided, and a constructability review helps to identify them. The risk is thereby accepted and can be measured and calculated, along with the probability of it occurring
Furthermore, using the Monte Carlo simulation techniques and (PERT) Program Evaluation and Review Technique method to analyze the risks provides precise statistical results that accounts for thousands of potential outcomes. Utilizing these techniques to evaluate budget and schedule risk assists with improving predictability, provides guidance for effective monitor and control practices, and improves the ability to eliminate probable failures or reworks during execution.
Refining Design & Realizing Value Before Construction
Because a constructability review can be used throughout design stages, projects can identify constructability and payment issues before the bidding process which is more time and cost efficient than addressing them in the field with a contractor. Are you using a certain kind of pipe when a less expensive alternative could be substituted? Do your specifications leave a quantity up to each contractor to estimate and bid incidental or lump sum? These types of issues are easy to address throughout the design stages to save headaches down the road.
Especially for government and public entities – if bids come in higher than what was budgeted for, going back to the design process and rebidding will delay construction and add money and time to the project.
Tailoring Constructability Review to the Project
Perhaps most important is that a constructability review is scalable and can be adapted into any project. Whether it's a high-level, one hour review into a focused risk or a deep dive in every stage of design, owners can integrate a constructability review plan that is tailored to meet their needs. Thinking like a contractor allows the owner to better understand the likely range of project costs before the bidding process begins and to improve the biddability of their plans by reducing the uncertainty for the contractor.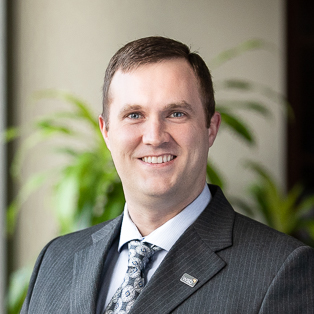 Chris spent most of his career with a regional construction company where he prepared production-based estimates in excess of $300 million annually, many of those being DOT or State-Aid. He provides the ability to analyze from the perspective of a contractor and assemble a contractor-style estimate while identifying, analyzing, and mitigating risks.
[email protected] | 651.492.3853