January 12, 2023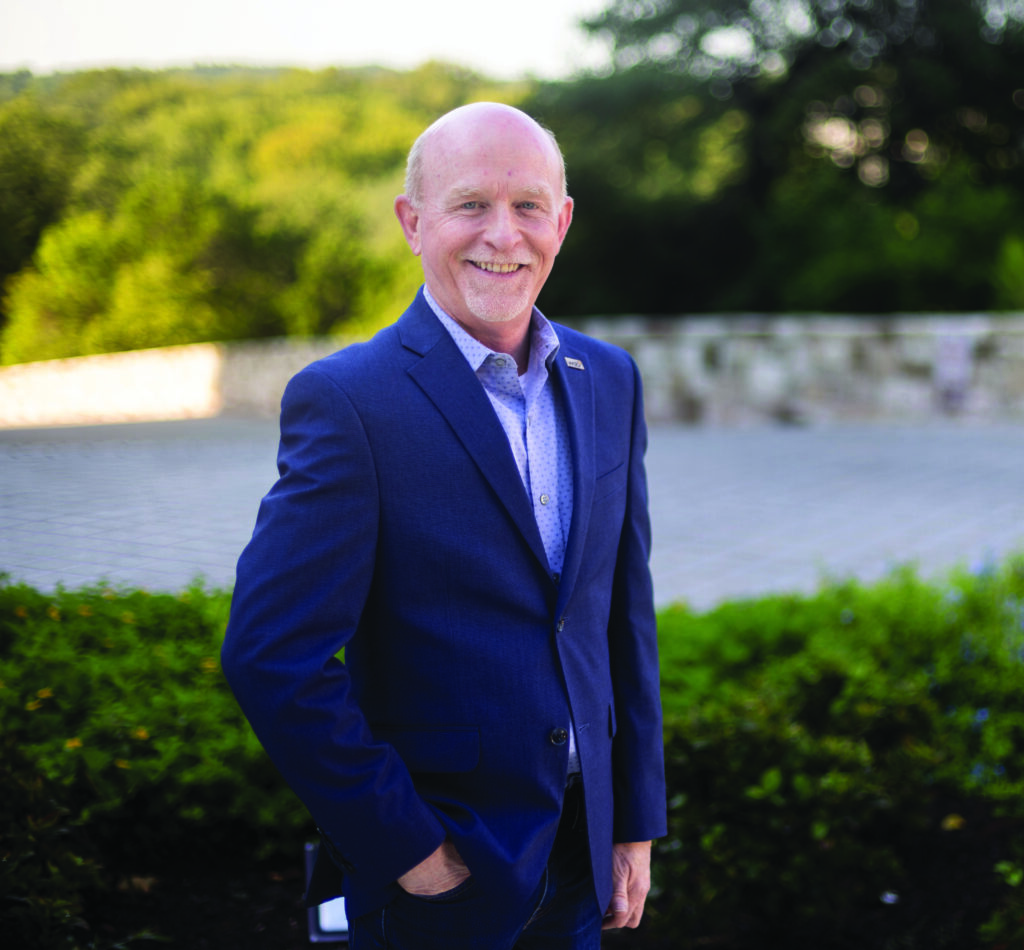 Rob Bailey is the Vice President of Transportation – Texas at WSB. Rob has over three decades of engineering experience. His dedicated background and ability to lead has contributed to the expansion of WSB's footprint in Texas since joining our firm a year ago.

In this Q&A, Rob shares his reflections on the expansion and future of WSB in the Texas market.
You've worked in the Architecture, Engineering and Construction (AEC) Industry for many years, how has your experience informed how you approach your role at WSB?
My experience is almost entirely in the state of Texas, I have over 30 years of experience working on transportation infrastructure, the first ten at the Texas Department of Transportation (TxDOT) which has been foundational for me. Building that foundation has helped me learn about our client needs, understand their culture, and it has allowed me to build personal connections and relationships that I have taken with me throughout my career. Having that background has given me what I need to be successful in this role in terms of leadership and transportation knowledge.
What is your favorite part about leading the Texas transportation team?
I really enjoy the people side of leading. I see my role and team much like a sports team. I am the general manager, and I must understand the rules of the game, and the playing field, and I must analyze and put together a strategy for success. I am also in charge of recruiting the best talent and having the right players. I need to figure out their strengths and weaknesses and find what position fits best within the team and the organization.
How has transportation been advancing in Texas?
The transportation program has changed dramatically over the last year. I am really excited about the team we have built and the clients we have added. Moving forward, we have all the pieces we want in place, and I am really optimistic about the future. Fortunately, the market lines up with my optimism. TxDOT has a steady stream of revenue that will support infrastructure across the state. We are experiencing significant population growth that is stretching city and county resources, which means we need to help build the infrastructure to support that growth.
How has WSB grown? What factors do you think made this possible?
There are two factors that pertain to the growth of WSB. One is the market, along with the policies that elected officials enact. The other is the soft side, the people side. We are focused on our staff. We are committed to hiring staff that is well-known in the industry and well-respected by our clients which will help us to maintain relationships and foster new opportunities.
Why is the Texas market important to the growth of WSB?
The opportunities for growth in Texas are significant. The population and growth of the state are driving both the infrastructure and energy markets. As a company, our mission is to build what's next in infrastructure and this is a great place to do just that. Our company roots in Minnesota and the deep bench of expertise we have throughout the country help position us for success. The infrastructure needs across our country vary and it helps us expand our knowledge and bring new ideas and innovations to our clients regardless of location.
What makes WSB best suited to support industry efforts in Texas?
WSB has a true understanding of the client's needs. We believe in working with our clients to help them be successful. Many WSB staff in Texas have experience working for owners, contractors, and engineering firms. These experiences help us understand the challenges of our clients, the real purpose of delivering infrastructure projects, and an overall deep understanding of how to support industry needs.
What does WSB look like to you in the future?
There has been significant growth for the company, and I don't see it slowing down. I see it accelerating more each day. It's a big reason why I came to WSB. I was excited about the opportunity it would bring not only to myself but the staff as well. Our staff will continue to grow, and I am excited to see how everyone will fit into a larger organization. There will be a lot more opportunities and the company will be led by a lot of the younger leaders we have today.
Any advice for leaders now and for those who come after you?
Leadership is a lot like relationships and marriage. Always make sure to pick your battles wisely. Try hard to have a long-term vision with your decisions and actions. One thing that can be challenging in a large company is short-termism. Focused on the next quarter's reports, and impacts today, and less focused on the long-term. I am impressed with WSB and our long-term vision and investments in staff and technology.