By Brad Hamilton, Director of Public Engagement, WSB
Emerging from the pandemic, there is growing fatigue with virtual communication. In our industry, we are seeing a greater need to be adaptable and flexible in how we communicate with the public about projects. The pandemic allowed innovation in virtual communication spaces, but with many craving real connection, targeted, personalized engagement can build more public trust and support for projects.
Using Personal Touches & Grassroots Connection
For many projects, the best ways to connect with the public is often through more traditional tactics like face-to-face interaction and grassroots style communication. Going door-to-door and talking to people about neighborhood projects is impactful and builds positive relationships with residents.
For transit-related projects, ensuring that people are engaged where they are (bus stops, light rail stations, etc.), means you can effectively communicate how projects will impact riders who actually use the system.
Communicating with Technology
Face-to-face interactions can help build connection and better engage the public, but technology tools enhance those touch points significantly. For instance, while going door-to-door, you can pull out a tablet and show a virtual rendering of what a finalized neighborhood project will look like. You can also do a virtual survey on the spot, so neighborhood residents can share their input in real time. Websites and QR codes allow easy access to project websites as well.
Furthermore, for those still uncomfortable with in person interaction or for convenience reasons, virtual meetings are still an effective way to communicate. Traditional targeted digital messaging – like social media advertising or posting on neighborhood association sites — works as well.
Listening to All Voices
Intentional, thoughtful public engagement builds trust and ensures people understand how projects will impact them before, during construction, and after a project is complete. But most importantly, well done public engagement provides opportunities for all voices to be heard and provide input on projects.
Too many people in traditionally underserved and underrepresented communities have been cut out of conversations on transportation and infrastructure for far too long. Making sure all voices have a seat at the table ensures that projects benefit residents, improve access, enhance communities, and stop a few loud voices from dominating conversations on projects that impact everyone.
Want to learn more about public engagement and best practices? Brad Hamilton will be speaking at the 2022 League of Minnesota Cities Annual Conference June 22-24 in Duluth, MN. Attend and hear more on how to effectively communicate and build public trust.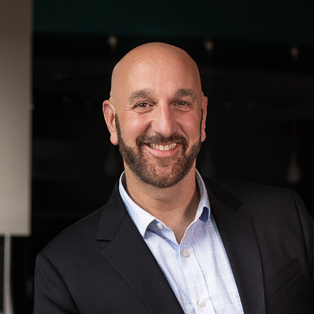 Brad's experience includes strategic development, engagement, facilitation, and relationship building. He led the creation and development of MnDOT's Liaison Services. Brad facilitated private and public partnerships with Fortune 500 companies for emerging technologies, managed several Agency programs, and worked to advance multiple MnDOT initiatives and policies.
[email protected] | 763.442.3113