Many cities are beginning to plan for replacing aging infrastructure. The City of Excelsior is no exception, they realized they needed to develop a plan for replacing and rehabilitating the sanitary sewer manholes across their city. While city staff had an idea of where manhole improvements were needed, they required an exact assessment on the current state of the structures and details on the type of improvements necessary.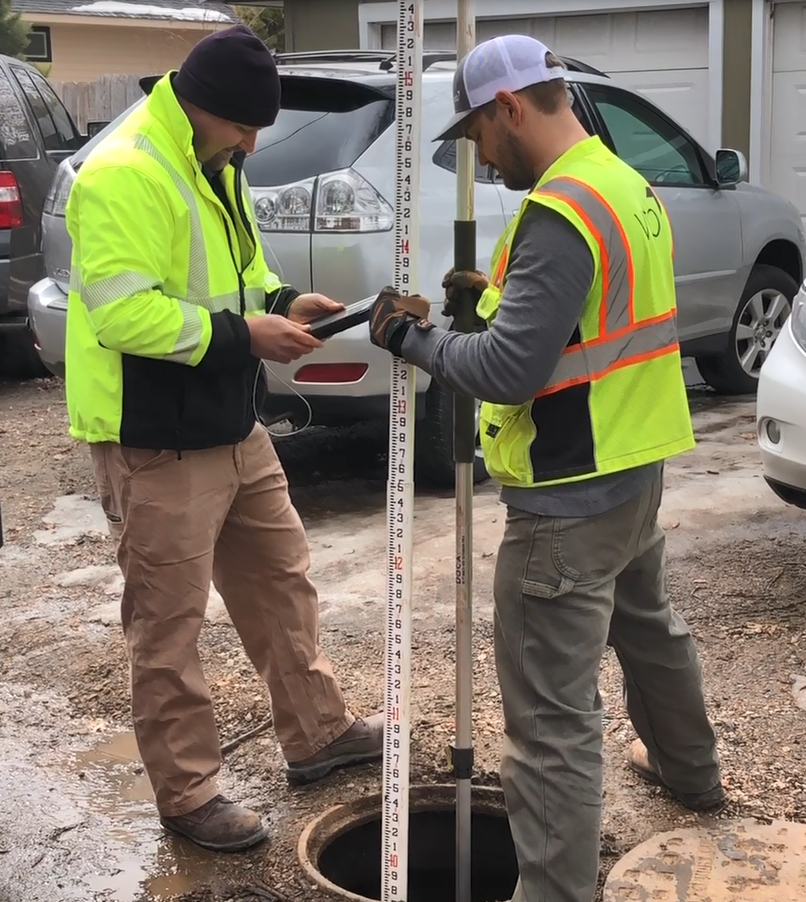 WSB was hired to provide a clearer picture of the city's existing infrastructure to help them plan and prioritize for future sanitary sewer infrastructure improvements. Our Municipal team leveraged its decades long experience in sanitary sewer infrastructure management to create a comprehensive inspection form that field crews used to assess existing conditions. The field inspections allowed them to create a detailed report of all sanitary sewer manhole components including rings, inverts, and castings. As part of the inspection process, WSB 360 scanning services were employed to provide 360º panoramic images documenting the current conditions of all the cities sanitary sewer manholes.
WSB provided the City of Excelsior detailed reports regarding the condition of their sanitary sewer manholes, including a GIS-enabled application that stores the gathered data and the 360º images. This application allows the city staff to quickly view the details and images from both a desktop or mobile device and see actual images of the conditions, reducing both time and risk of sending staff into confined spaces.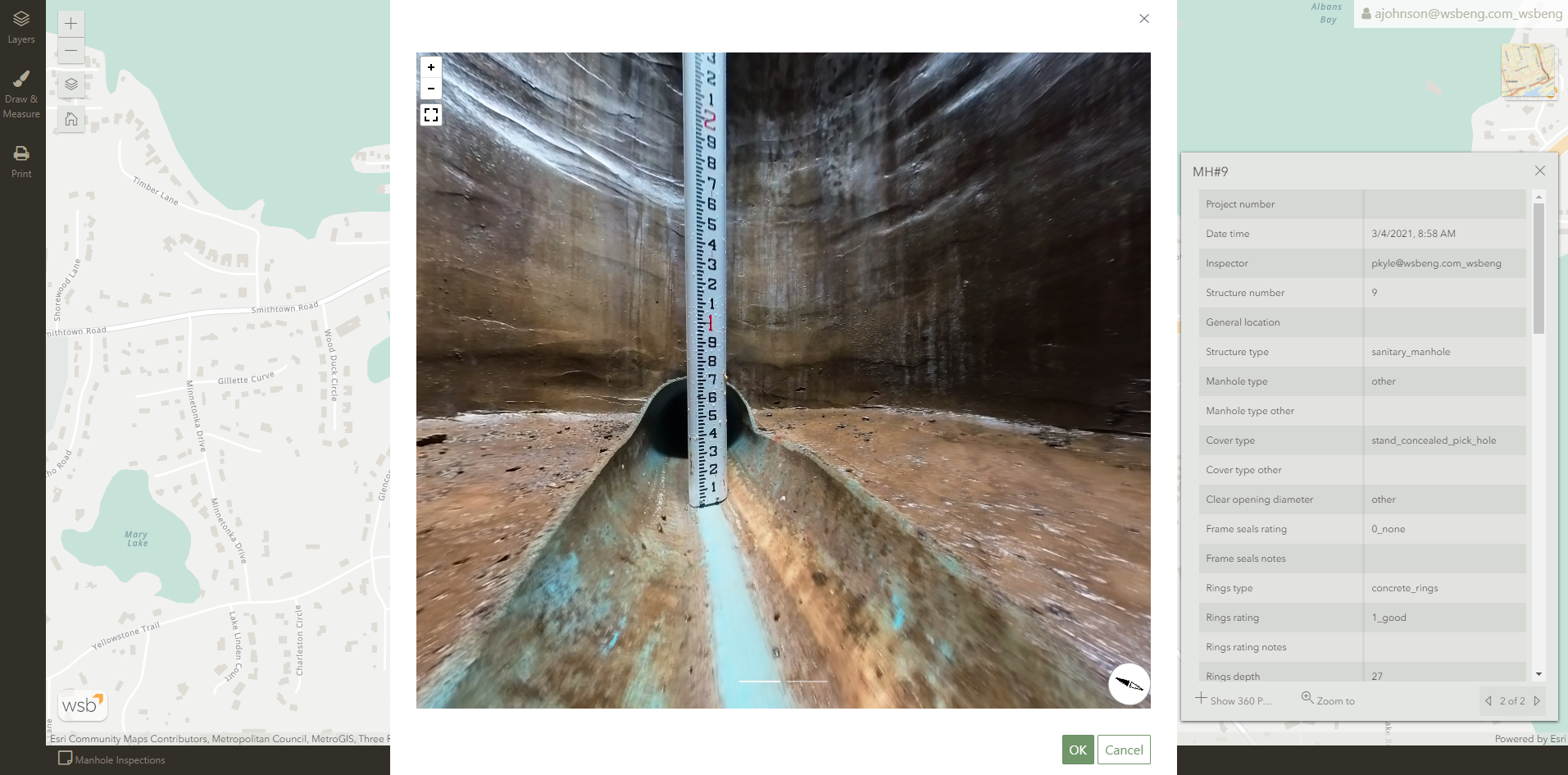 The city now has more complete data detailing the condition of their infrastructure, allowing them to make educated decisions regarding future reconstruction and redevelopment of their sanitary sewer assets.