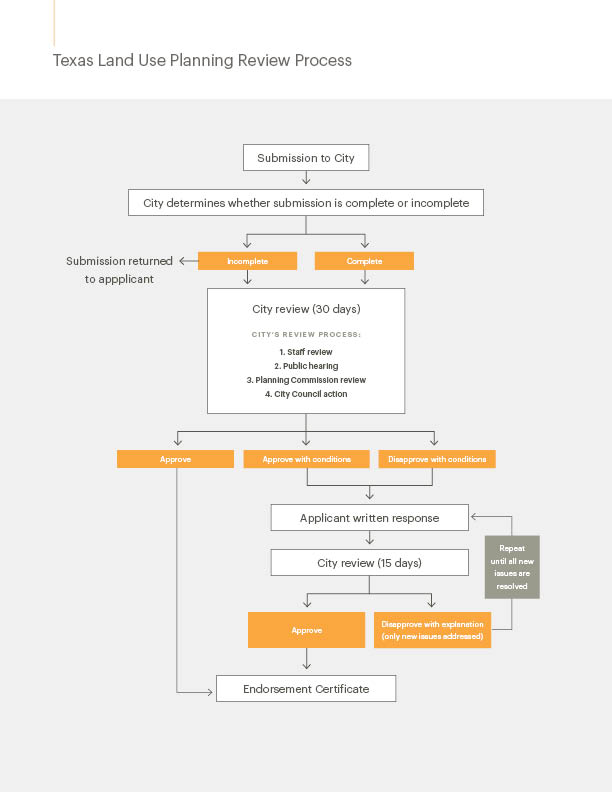 As of September 1, Texas has made several changes to the land use planning review process. Specifically, the site plan and subdivision platting approval processes have been shortened to 30 days. The chart to the right demonstrates the revised work flow and timelines used in order to compile with the new planning review process. This new schedule is increasing pressure on local municipalities who are likely feeling pressure to comply with the new application process.
Our community planning team is experienced with navigating legislative and ordinance process changes that create tight deadlines. We have spent years leading clients through city internal reviews and staff capacity issues. By assisting with ordinance and procedural changes, tracking applications, handling communications, and ensuring that all statutory requirements are met, we help our clients meet the needs of their communities. Our team uses an interactive and quality control approach to account for every detail to ensure our clients' success and the smooth operation of their Planning Department.
Client communities can relax and feel confident that their boards, councils and commissions have all the information they need to make educated decisions during the changing legislative landscape and the entire planning review process.
Learn more about how we can help, contact us.