The national award is given by the Zweig Group each year to someone working in the AEC industry who has made tremendous impacts through courageous leadership
Engineering and consulting firm WSB announced today that Nathelyne A. Kennedy was awarded the Jerry Allen Courage in Leadership Award by the Zweig Group. The Jerry Allen Courage in Leadership Award is given annually to one individual working in the architecture, engineering, planning or environmental industry who has made a tremendous impact on their firm through courageous leadership.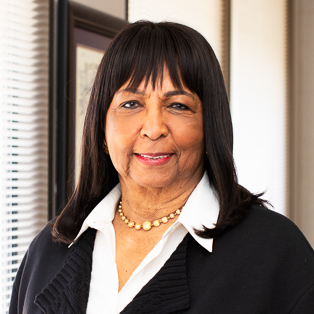 Kennedy is the founder, President and CEO of Nathelyne A. Kennedy & Associates, Inc (NAK), a Houston-based civil engineering firm. She was the first Black woman to receive an engineering degree from a college or university in Texas in 1959. WSB acquired NAK in 2019, and today, Nathelyne continues to audit drawings for the firm's most complex projects.
"Nathelyne treats her staff with a lot of respect," said WSB President and CEO Bret Weiss. "She invests in people of color to advance them in our industry, an area that is severely lacking and is continuing to work hard and show how important leadership is in our industry, regardless of who you are. I am so proud that she has been recognized by our industry for her extraordinary accomplishments."
Nathelyne was named Houston's Engineer of the Year in 2016 and remains the only female to ever receive the award. She has also been previously named Minority Business Woman of the Year by the U.S. Small Business Administration.
"The most rewarding part is the people," said Kennedy. "Knowing that we have been successful, not knowing if we could do it, and then we proved we could. It has given meaning to my life and I am so proud of what we have accomplished.
Nathelyne accepted the prestigious award in Denver, Colorado earlier this month, during the Zweig ElevateAEC Conference Awards Gala. The Zweig Group is the leading research, publishing, and advisory services resource for firms in the architecture, engineering and construction industry.