By Alyson Fauske, Sr Project Manager, WSB
2021 has presented a number of challenges to communities, not least of which was a major drought. Minnesota was faced with above-normal temperatures along with lower-than-average precipitation, resulting in one of the worst droughts seen in the area in the last 20-30 years.
As we move into fall and winter in Minnesota, leaders may be thinking that the worst of the drought is over and that they can move on to thinking about managing winter snow and cold. However, the ramifications of the drought are likely to continue into 2022. Below is a list of some of the ways the drought may have longer-term effects to communities.
Loss of saplings. Communities that implemented projects in 2021 that included planting saplings are likely going to find that many of them have not survived the year and are going to need to be replaced in the spring.
Mature tree loss. Due to the stress of drought, mature trees in the community may have suffered from pests or disease. These shade trees are a major resource to communities and may need to be treated or replaced.
Watering restrictions. Many communities implemented watering restrictions due to drought conditions. Irrigation systems that ran too often or for too long used more resources than necessary leading to reduced water availability for daily needs. This also resulted in concerned or confused residents that didn't understand how or why these restrictions were needed for the good of the community.
Low reserves of community water supplies. In addition to increased watering demands for vegetation, valuable water was often lost through inefficient or defective equipment in many residents and businesses.
Well interference. Drought can often result in domestic or municipal wells running out of water. The MN DNR received significantly more calls this year than normal about dry wells that require them to investigate and often result in owners or municipalities incur repair costs.
Nearly all Minnesota cities experienced some or all these challenges this summer. As a result of the extreme stress put on local water infrastructure, the MN DNR has put together the 2021 Drought Assistance Proposal. This proposal includes a request for $13.3 million in funding to help cities address the effects of this drought.
WSB is tracking the funding package as it moves through the legislature and will be prepared to assist clients with grant applications for the fund as well as identify other funding opportunities that are tied to this effort.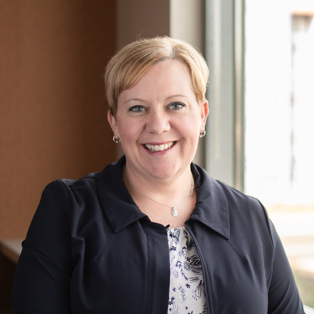 Alyson is a Senior Project Manager in WSB's Municipal Group and the City Engineer for the City of Minnetrista. With 20 years of engineering experience in the municipal industry, Alyson Fauske has built her career providing municipal engineering services throughout the Twin Cities.
[email protected] | 763.512.5244