By Kim Lindquist, Director of Community Planning & Economic Development, WSB
Cities have spent the last few years working feverishly to get their comprehensive plans completed and approved. Many communities are now breathing a sigh of relief, recognizing the heavy lifting is complete. Unfortunately, for some the work has just begun as cities and townships enter the implementation phase of the updating process.
Most communities are good at keeping up with zoning issues that often arise, such as short-term rentals or solar farms. Zoning text amendments come up due to necessity as land use and issues dealing with structures change over time. Communities are often confronted with something unforeseen when drafting their ordinance and therefore need to amend to stay current.
Unfortunately, ordinance amendments modifying regulations may occur frequently, but there seems to be less time for critically evaluating the ordinance in its entirety. While it is common for regulations to be added to an ordinance, obsolete or confusing items are rarely removed. As residents are increasingly looking to city websites for information, cities should consider if their ordinances have been reviewed for readability and clarity for the "non-planner" public.
WSB's Community Planning and Economic Development Group has recently been working with communities to review their ordinances. In addition to reviewing them for regulations and legal consistency, we are evaluating their presentation and readability. We are helping these communities to improve the way that the information is presented to ensure that clients, staff and the public can quickly find the answers they are looking for regarding planning and zoning with minimal frustration.
For example, residents may need to look in multiple locations within an ordinance to find the information necessary for completing a simple accessory structure building permit. Setbacks, size, exterior materials, and location standards are often placed within different sections of the zoning code, making it difficult for residents to locate. This building permit "maze" often leads to frustrated residents and calls to the community staff, many of which can be avoided through more concise and clear ordinances.
Additionally, as new staff come on board, the knowledge regarding the original intent of the ordinance may be lost. Improving clarity of the ordinance benefits both residents and practitioners, resulting in more efficient use of community resources.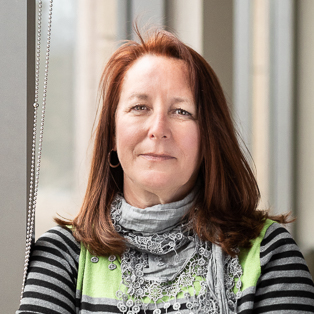 Kim is a planning professional with over 30 years of experience overseeing a variety of complex planning projects. Kim worked in high growth communities working with developers and the public on entitlements for residential development and business attraction to the city.
[email protected] | 763.287.8303