By Sheue Torng Lee, Graduate Engineer, WSB
As a city leader you are responsible for many things; managing budgets, people, community needs, city assets, and the list goes on. What if there were a system in place for managing one of your largest assets, the city streets?
A pavement management program provides a systematic method of inspecting and rating the pavement condition of your roads; including the analysis of various maintenance and rehabilitation strategies. As part of the program, we use pavement forensics to identify the pavement structure and condition underneath the visible surface of the pavement. We look at the depths and condition of the pavement layers, signs of bonding or de-bonding, and distresses that may not be visible from the surface. Data collected from the pavement cores during forensics, provides a better understanding of the roadway sections and allows us to determine cost-effective and appropriate pavement rehabilitation techniques. The program is designed to help you get the most out of your available resources.
The collected data is used to evaluate funding needs and, in some cases, implement new funding tools such as franchise fees. We conduct analysis on various budget scenarios to help you forecast the funding required to maintain your network of roadways. The inspection results are useful for talking with residents and City Council Members regarding necessary road improvements and are vital in justifying the funding needed to maintain city streets as part of your Capital Improvement Plans.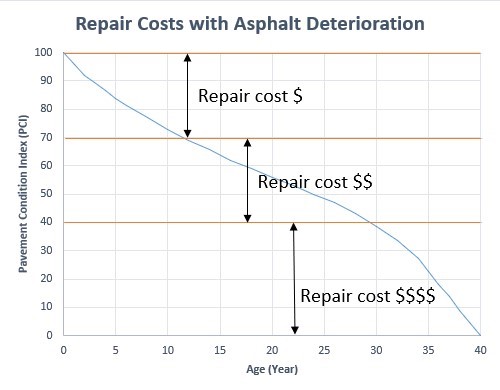 A thorough pavement management plan can save you from expensive, and sometimes unnecessary, repairs. The data can help you to narrow down the areas that require preventive maintenance and rehabilitation. An effective program will emphasize maintaining streets that are in good condition to extend their service life, as preventive maintenance is less costly than rehabilitation.
However, when streets have deteriorated and demand more extensive repair, your pavement management program allows you to plan for those projects and minimize the risks of having to make extensive changes to the project. By successfully implementing a pavement management program, you can improve the overall performance and life of your roads, saving the city and taxpayers time and money.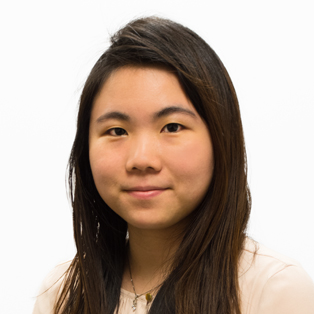 Sheue Torng Lee started her career at MnDOT in the MnROAD section after graduation, where she was involved in research data analysis as well as helping MnROAD in developing technical report documents. Sheue works in pavement/asset management and pavement preventative maintenance, emphasizing in pavement design and forensics.