By Earth Evans, Director of Water Resources, WSB
The Minnesota Department of Natural Resources (DNR), in coordination with local watershed districts, has developed updated draft Federal Emergency Management Agency (FEMA) flood risk maps and hydrologic and hydraulic analysis. The affected area includes the floodplains in the hydrologic unit code 8 (HUC8) subbasin. HUC8 includes portions of Ramsey, Washington, Anoka, and Hennepin Counties.
The updated hydrologic and hydraulic analysis is based on National Oceanic and Atmospheric Administration (NOAA) Atlas 14 precipitation events across the United States. The draft flood hazard maps may expand existing FEMA regulated floodplains within the Twin Cities metro due to the higher precipitation depth and frequency. The FEMA map updates will likely take effect in 2023. This is the first step in the process to develop updated FEMA Flood Insurance Rate Maps.
It is important that city officials pay close attention to these updates. The draft FEMA floodplain boundaries may increase with this analysis, which may reduce developable area in a municipality, increase the number of properties that are required to purchase flood insurance, and require property owners to change the type of flood insurance they possess. Additionally, the DNR is requiring that each community update their ordinance to require mitigation for fill in the modeled storage areas upstream of FEMA floodplains.
Currently, the maps are for city officials only. City staff should cultivate a strong understanding of the implications now, before the maps become open for public comment. During the next month, there will be opportunities for city staff to connect with the DNR staff, review floodplain limits, and understand the implications on developable area and properties that will require flood insurance within the community.
WSB can help navigate this process and facilitate meetings with DNR Floodplain Staff. City officials are encouraged to reach out to Earth Evans, WSB's Director of Water Resources with questions.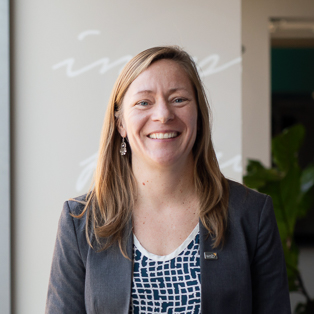 Earth has 20 years of experience as a project engineer and project manager on technically diverse projects in water resources. She is a technical resource in hydrologic and hydraulic modeling, flood damage reduction and floodplain modeling, water quality modeling and evaluation of best management practices, permitting, and hydraulic design. She has has worked extensively with MnDOT and state aid requirements and coordinated with local, regional, and state permitting agencies.
[email protected] | 763.231.4877