By Jay Kennedy, Vice President | Texas Operations, WSB
Experiencing significant growth is exciting for communities, and many places are seeing considerable population growth and expansion across the country. But this growth also leaves many leaders asking, "How can we effectively manage this growth for our community and residents?"
Meeting the needs of new and existing residents, and addressing development, environmental, infrastructure, and other related challenges that come along with growth is critical. Here are some things cities can do to effectively manage growth.
Planning, Planning & More Planning
Communities must plan for the future thoughtfully, understanding risk and tapping into opportunities. Generally, communities have a 30-year land use plan, which drives the development of comprehensive infrastructure plans to accommodate the growth. A complete plan also includes a capital improvement plan including a financing plan. These plans are updated on average every five to 10 years—especially if a community needs to pivot or adjust due to faster than expected population growth.
For significant improvements, such as water and sewage treatment facilities and significant transportation projects, the approval processes can be time consuming, so it is important to manage risk and find a balance that meets the community's needs for delivering infrastructure at the right time.
Managing Permitting & City Work
When a city experiences dramatic population growth, they are not always able to add staff resources to respond to increased permitting requests within the required deadlines. Especially if applications are flooding in at the same time, city staff can be overwhelmed, and applicants can experience delays awaiting approval.
There are some things that cities can do to help streamline this process and make it more efficient.
First, technology can help speed up the process for cities. Programs that help track and schedule reviews ensure tasks are clear, and development proposals and permitting requests are reviewed in a timely manner. Automation and improved workflows can also minimize the time for reviews.
Additionally, many cities also contract with firms like WSB where we work hand in hand with staff to help review development requests. Bringing in outside experts can help manage peaks and make the permitting process more efficient.
Furthermore, it's vital that cities clearly lay out the requirements and what criteria they expect from applicants. This helps reduce delays and improves the chances of getting a quality, thorough submittal package.
Finally, during construction, city representation at construction sites helps keep projects are on track and meet city requirements. With proper monitoring on site, it verifies that projects are going according to plan and won't cause more headaches for city staff down the road.
Understanding the Value of Development
Many cities have a philosophy that development pays for itself. An expanded tax base, critical infrastructure investments, and proactive planning all help bring value to the community, making it an attractive place to live, work, and raise a family.
For communities, it's important to remember when reviewing development applications that once a project is done, it's up to that community to manage the roads, parks, utilities, water, and other essential services associated with the project.
Proper planning and investment, along with choosing smart projects, will help cities manage growth effectively.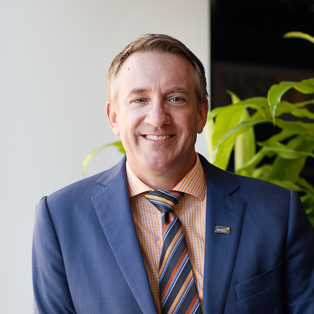 Jay has over 30 years of experience managing municipal and civil engineering projects. He has also provided land entitlement services for residential and commercial projects. Jay's specific experience as a City Engineer included leadership and management of comprehensive infrastructure plans, as well as CIP development and implementation.
[email protected] | 512.518.1819