Originally published in the Zweig Letter on December 18, 2022
By Jay Kennedy, Vice President of Texas Operations and Julie Thiel, Vice President of HR, WSB
Be thoughtful in how you approach and manage your emotions, and you will find success building and maintaining meaningful client relationships.
You have a meeting with a potential new client. You have the skills and expertise to bring meaningful results to their organization, but in today's competitive market that's just not enough. Approaching a new client relationship through the lens of emotional intelligence is critical to not only win and maintain new business, but it can also set you apart from your competitors.
Here are some ways you can think about your EQ when approaching a new client relationship.
What is EQ? What does emotional intelligence mean? It is the ability to perceive, use, understand, and manage internal emotions. It also means understanding how to read the emotions of others to foster positive outcomes. EQ can help you overcome conflict, manage nerves and anxiety, and empathize with others. It takes practice, self-reflection, and self-awareness.
When approaching a new client relationship, flexing your EQ skills can also put you at an advantage to better listen to and really understand the client's needs. Think of EQ as a tool in your toolbox, along with the technical expertise and skills you also bring to the client relationship.
Eight tips for approaching new client relationships. Having a high EQ means you can make emotions work for you in a constructive way. Here are some things to consider when approaching a new relationship with a client:
Practice self-reflection and self-awareness. Emotional intelligence is something that takes practice and ongoing self-reflection. Do you have weaknesses you need to overcome? Are you too informal in initial relationships before you know someone? Do you struggle to speak up and be assertive in group settings? Do you dominate conversations and cut people off during team meetings, rubbing some people the wrong way? Identifying your strengths and weaknesses and learning how to manage emotions will put you on a better footing with new clients.
Don't approach a potential client meeting thinking you know everything. Clients are seeking your expertise, and they want to know what you bring to the table. But that doesn't mean you should approach a new client meeting thinking you need to have all the answers. Stop, listen, and really pay attention to what the client needs, what they say, and how they say it. You'll be able to offer more insightful solutions, as well as build a stronger working relationship.
Speak up. Listening is important, but clients are meeting with you because they want to hear what you have to say. Often, people feel more comfortable speaking up and offering contrary opinions when they are with people they know well. With new clients, understanding how to offer constructive critique or differing opinions is important to guide them in a positive direction. Find a balance to ensure you're listening and offering input without dominating the conversation.
Prepare, prepare, and prepare. Meeting with a potential client is a high-pressure situation, and many people feel anxious approaching a new business relationship. But EQ is about managing emotions, and that means managing your anxiety. Preparing thoroughly for a proposal or presentation and doing your research can help you overcome nerves and make a stronger case on why you are the best person or firm for the job.
Reframe your state of mind. It takes conscious effort to change negativity into positivity, but reframing your emotions is helpful to build self-confidence. Feeling anxious about a client proposal? Instead, reframe your thoughts that you are feeling excited. Are you feeling overwhelmed? Instead, you're feeling motivated to succeed. Your internal "talk track" can make your emotions work to your advantage.
Put yourself in the client's shoes. Empathy is vital to growing your EQ, and putting yourself in the client's shoes can help you better understand their ideas, concerns, challenges, and how you can best help. It's also important to remember that they view their time as valuable, and they are giving you some of that time because they want to hear what you have to say. Approaching a client meeting with that attitude can help foster a positive relationship with your new client.
Watch out for anything that triggers a fight, flight, or freeze reaction. In a client meeting, are there answers you didn't expect or prepare for? Did someone say something that put you on edge? Don't get defensive. Understand that certain things may trigger your fight, flight, or freeze emotions. Managing your emotions during meetings and knowing you may run into something that makes you uncomfortable can help you redirect your emotions positively.
Approach client relationships as a partnership. As a consultant, your job is to help your client succeed. Understanding the give and take of client relationships can set the foundation for long, fruitful partnerships.
EQ can help grow your business, grow your career, and grow positive relationships. Be thoughtful in how you approach and manage your emotions, and you will find success building and maintaining meaningful client relationships and securing new business.
Jay has over 30 years of experience managing municipal and civil engineering projects, including streets, storm sewers, water distribution systems, sanitary sewer systems, water and wastewater treatment, site grading, land use planning, and park improvements. Jay is particularly skilled at leading multi-discipline projects, developing capital and maintenance programs, and communicating with city staff, elected officials, and constituents.
[email protected] | 512.518.1819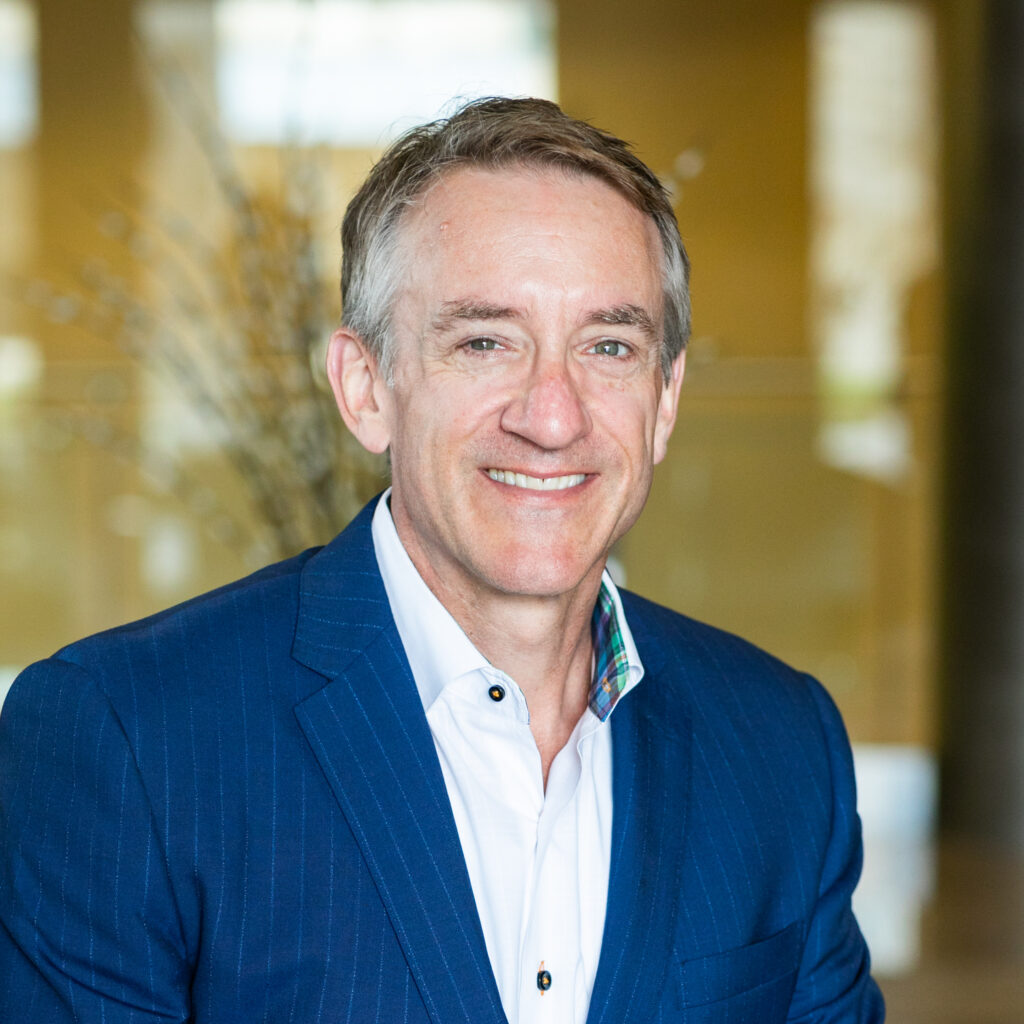 Thiel has more than 25 years of experience leading talent programs across multiple industries and is known for helping organizations amplify their current talent, build an attractive work culture and develop the next generation of authentic leaders. She focuses on driving implementation, developing actionable solutions, and creating a culture of inclusion and collaboration at WSB.
[email protected] | 612.237.1623