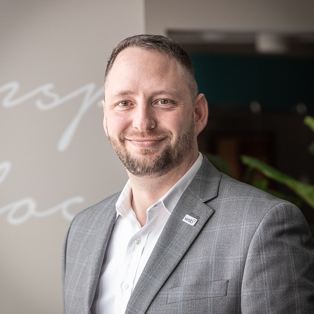 Pfeiffer worked with IAP2 previously as a non-member on their training committee policy development. Prior to joining WSB, he served in the United States Army 2002-2006 and the Minnesota National Guard 2006-2008. Pfeiffer brings more than ten years of experience to IAP2, working to develop strategic communication and engagement strategies to inform the public on important decisions in transportation infrastructure.
As a new Board member, he is driven to deliver thoughtful leadership and leverage his background in public policy to advance public participation in government decision-making. Pfeiffer believes his involvement in "IAP2 and the Midwest Chapter is more important than ever as governments of all levels seek to rebuild trust with communities and achieve equitable outcomes."
The IAP2 Midwest Chapter includes members residing in North Dakota, South Dakota, Nebraska, Kansas, Missouri, Iowa, Minnesota, Wisconsin, Illinois, Indiana, Michigan, and Ohio.
A full list of the 2021 IAP2 Midwest Chapter Board of Directors can be found here.