Petree will broaden and expand his role outside of the Minnesota market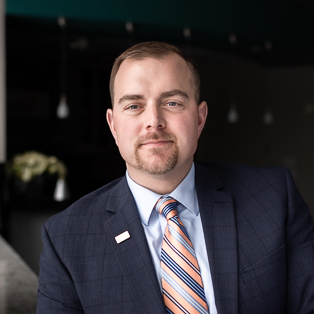 Engineering and consulting firm WSB announced today that Chris Petree has been named director of operations. Petree joined WSB in 2019 as the firm's director of Rochester operations focusing his efforts in and around the southeast Minnesota market. Since then, his skills and expertise have extended beyond the Minnesota market. As director of operations, he will now support WSB's firm-wide operations.
"Since joining WSB, Chris's leadership and expertise have become true assets for our external clients and internal teams," said Jon Chiglo, WSB's chief operating officer. "We are growing quickly into new markets and service offerings and broadening Chris's role will allow us to continue to drive momentum for WSB."
Petree will remain at WSB's Rochester office and will oversee and lead the firm's work in southeast Minnesota in addition to supporting operations in Minnesota, Texas, Colorado, North Dakota and Arkansas. He will continue to support municipal clients across all offices by sharing best practices around project management, quality control and client engagement.
"For nearly two years I've had a front row seat to supporting WSB's growth efforts and I'm looking forward to supporting our teams, clients and partners across the nation," said Petree. "Working in a strong community like Rochester while having the opportunity to support WSB's big picture efforts is really the best of both worlds."