Andi Moffat, Vice President of Environmental Services, WSB
At first glance, reducing the number of bugs, moths, and bees may seem like a good idea to enable people to spend more quality time outdoors. In reality, it's a major issue that affects everything from local habitat to the agriculture in the United States and around the world. These insects are pollinators and their travel from plant to plant helps to pollinate flowers. These flowers can be native prairie or woodland plants, apples, raspberries, cucumbers, and even hay crops for the livestock industry. So even if thriving wildlife habitat doesn't peak your interest, being able to put food on the table should.
Between the loss of habitat, use of pesticides, insect disease, and crops designed to kill insects, pollinators are declining. While this may seem like a daunting national challenge to try and tackle, but steps are being taken to bring the message to communities and to take a very local approach– all the way down to individual yards.
At the local level, the State of Minnesota has provided the Board of Water and Soil Resources (BWSR) funding to develop the "Lawns to Legumes" program that focuses on planting residential lawns with native vegetation and pollinator-friendly plants. The goal of this pilot program is to offer cost-share, technical assistance, and planting guides to eligible Minnesota residents to install pollinator-friendly native plantings in their yard.
While individual homeowners can get involved with BWSR, there will also be a call for local partners to create demonstration neighborhoods. Eligible applicants will include cities, counties, and watershed districts. The idea is that by turning the urban lawn desert into small pockets of pollinator friendly gardens, it will have an overall positive impact for these important species.
Learn more about the program or, if you are interested in responding to the RFP that is expected to be released in December, please contact Andi Moffatt at [email protected] 763-287-7196.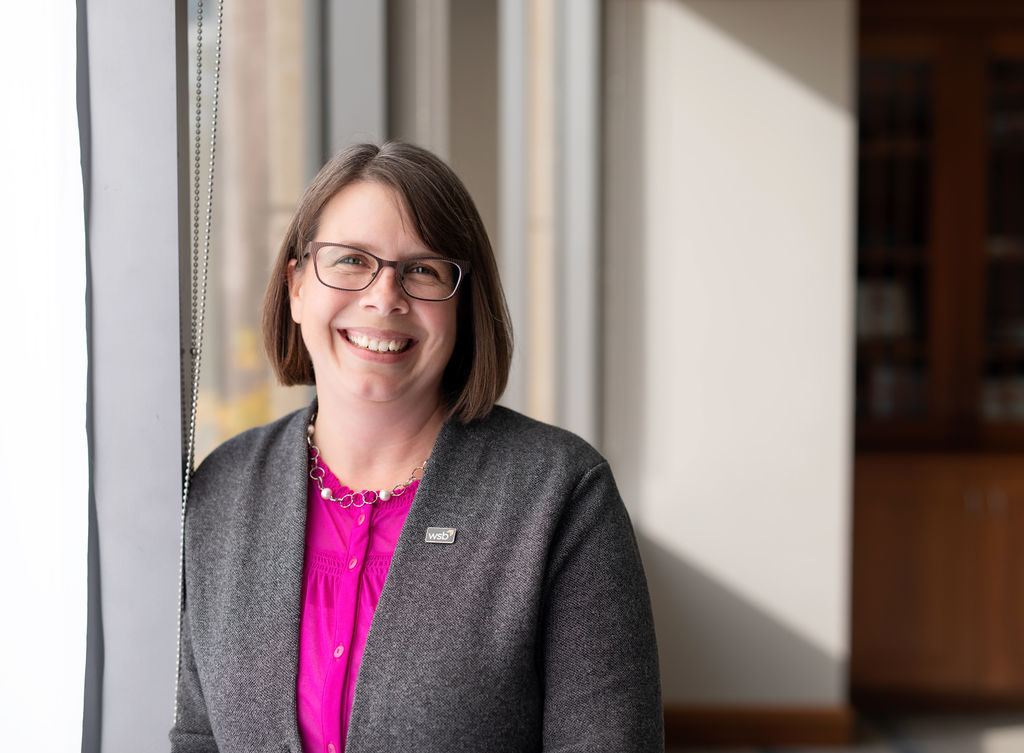 Andi is a Vice President with more than 23 years of experience leading people and projects that include planning, environmental, energy, highway, natural resources, construction and development. She oversees our Environmental services and approaches her work with passion and positivity.