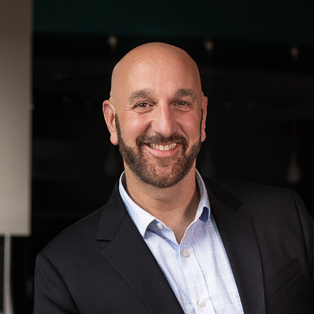 Brad Hamilton has been named WSB's Director of Public Engagement. Hamilton joined WSB as Strategy Manager in 2020 after over two decades in the public sector. Brad's tenure in the public sector has shaped his understanding of the importance of inclusive and intentional engagement in infrastructure projects. He brings a strong foundation of the Architecture, Construction and Engineering industry to the position, as well as tactical experience in communications and engagement.
In his role as Director of Public Engagement, Brad will lead WSB's public engagement efforts across the government, energy, and commercial markets. His comprehensive, strategic approach to public engagement will support WSB's clients on both large and small projects throughout Minnesota.
Prior to his time at WSB, Brad led Liaison Services for the Minnesota Department of Transportation (MnDOT) where he focused on building and maintaining relationships with key partners and stakeholders. He facilitated unique collaborations between the State and technology businesses, helped lead equity and diversity policy conversations for the department and created engagement opportunities for MnDOT stakeholders in projects, policies and programs.
WSB's public engagement services support complex infrastructure projects through digital and traditional efforts. The public engagement team works closely with state, municipal and county clients to facilitate inclusive, collaborative and productive public participation.