On October 5, 2020, WSB will celebrate our 25th year in business. Since 1995, we've added new service areas, expanded our reach and served our communities. Throughout our tenure, our dedicated staff has been a constant.
In honor of our 25th year, we'll be highlighting 25 stories of the people behind the projects.
Story 8 of 25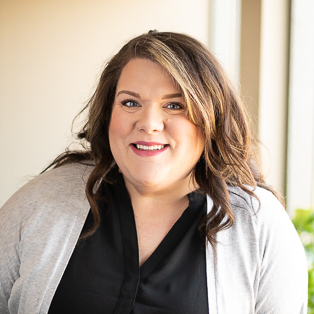 Kory Bonnell, Environmental Compliance Specialist | Joined WSB in 2016
We believe in building what's next in infrastructure – how do you live that value in your work?
Being bold allows us to continue to grow and bring new ideas to our clients. By continuing to encourage our staff to be creative, bring different solutions to the table and because WSB encourages a no-fear mentality, we are reframing the status quo and the answers of "this is what has always been done." By harnessing the knowledge of our incredible team, we will continue to be at the forefront of our industry and valued by our clients because we are going to be bringing solutions to the table in a completely different delivery approach.
What WSB value do you connect most with? (Bold, Visionary, Authentic, Passionate, Optimistic)
I would have to say bold. I think that this has been one of the best visions to come out of WSB in recent years. When you hear the word "bold" it is not always met with a welcomed gesture. To be bold is to push the limits, to force yourself to be uncomfortable. To be bold is to take ownership and accountability. Thinking about different ways to do things and not being fearful of trying something new, putting yourself or your business in a new arena; if it doesn't work out, you forge ahead until the next idea does. Here at WSB, we are constantly looking for how we can better develop our staff to meet the needs of our clients. Being bold allows us to work with clients to develop out-of-the-box solutions that demand creativity and passion.
What is one thing you want to tell the future leaders of WSB?
With the growth trajectory and the way the organization is set up, our staff now has unlimited opportunities for leadership in this organization. Being committed to WSB will allow us to continue to push the limits, think outside of the box, and recognize the work put in along the way. It's exciting to think that in 25 years, we all could have the opportunity to be an active participant in developing what our business will look like in the future.
Why do our clients continue to work with us?
Our clients work with us because we develop deep relationships with our clients based on their needs. They know that we are here to support them and that they can trust us to provide a solution-based approach. Deep relationships, delivering an excellent work product and offering some of the best minds in the industry is what keeps our clients coming back. They understand that they are our top priority.